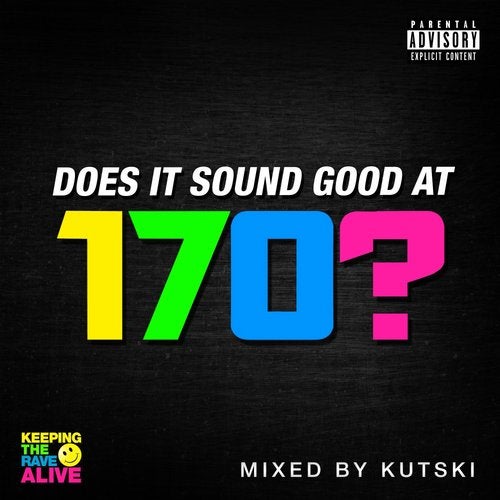 Does It Sound Good At 170? The latest feature from Kutski's award winning and globally recognised weekly 'Keeping The Rave Alive 'show has become such a hit with listeners, we've decided it would only be fitting to turn it into an album series. Born out of Kutski's own curiosity of whether hard edged releases would sound good pitched up (or sometimes down) to 170 BPM, the feature has caused quite a stir in the global hard scene with hundreds of requests coming in each week from KTRA fans around the world.

This inspired Kutski to take on and fully remix tracks in this unique style, first tackling Omegatypez's uplifting hardstyle anthem 'Take Me High' alongside UK hardcore's hottest new talent Gammer and now a brand new and exclusive remix for this album of Soundrush's 'Take Me Back' with the legendary Darren Styles.

This album features a great cross spectrum of UK hardcore flavours representing the 170 ethos including Darren Styles, Gammer, Dougal, Mark Breeze, Scott Brown, Joey Riot, Fracus & Darwin, Klubfiller, Re-con, S3RL, Al Storm, Technikore and many more, with a blistering mix kickstarting at 170 BPM, mixing uplifting vocal hardcore with bouncy powerstomp and mesmerising Freeform!

Does it sound good at 170!? We think so!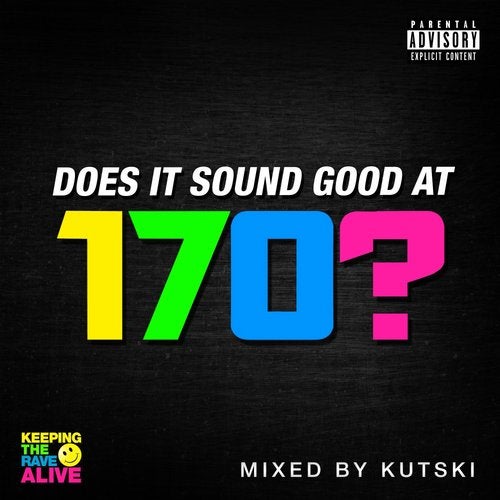 Release
Does It Sound Good At 170