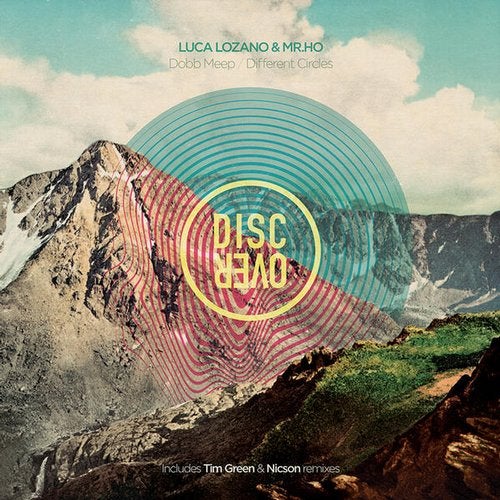 After launching with a fantastic first release from label boss Tim Green back in September, the boutique imprint Disc Over Music is back with an equally impressive second release. This time from Klasse Recordings chief Luca Lozano and his Klasse crew mate Mr Ho. Together the pair offer up some hugely cultured house music complete with remixes from Tim Green and new label artist Nicson. The EP will be released both digitally and on vinyl following the success of the first, which picked up support from the likes of Solomun, Marco Carola and M.A.N.D.Y. amongst many others.

Berlin based Luca Lozano has had a fine 12 months, releasing his ?Life in Black & White' album to critical acclaim as well as steering his Klasse Recordings imprint through yet more essential underground offerings from the likes of Fjaak and Paolo Rocco. He has a style and musical personality all his own as evidenced by his stellar back catalogue, and while Mr.Ho is more of a newcomer, he too is establishing himself as one of the scene's finest house producers. Together the pair conjures a deep house sound as organic as it is original.

Up first is ?Dobb Meep', a playful house tune with a great bulbous bassline that rides up and down through synth smears and warm melodies, taking you along for a beautiful ride. It's a delightfully playful and musical tune that puts most of the competition to shame. On remix duties is Tim Green, a long time UK house and techno hero who has released on labels like Cocoon and Get Physical and is soon to appear on My Favorite Robot Records. He reworks the track into something a little deeper and darker for those back rooms in the dead of night. There's an eerie mystery to the melodies here and plenty of great shuffle in the drums, meaning you are locked from start to finish.

Next up is a solo offering from Luca Lozano in the form of ?Different Circles'. A little more stripped back and bass heavy. This spacious broken beat gem leaves caverns filled with analogue texture and unsettling melodic droplets. It swells into a full on jam with dirty bass and skewed chords that twists and turns and will have you doing the same.

The final track is a remix from Upon You & Souvenir man Nicson - who will serve up Disc Over Music 003 ?' which sees the producer transform ?Different Circles' into a deep and shuffling seductive house groove with plenty of trippy melodies and jostling drums. It's lively and charismatic and closes out another killer EP that once again proves that Disc Over Music is a force to be reckoned with.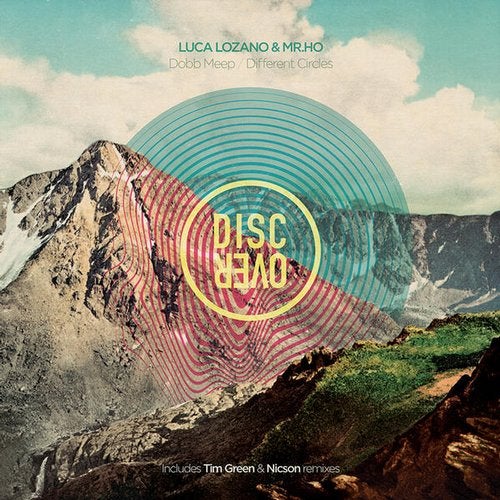 Release
Dobb Meep / Different Circles