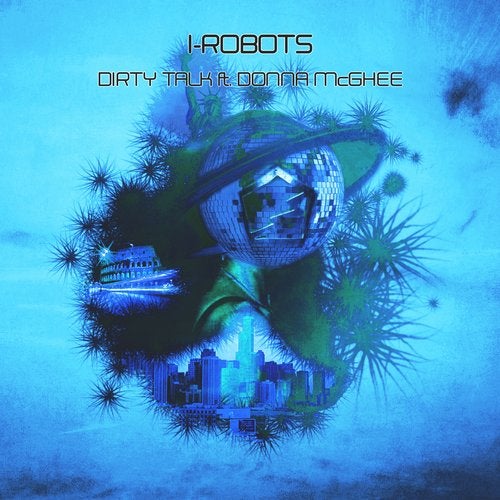 Release Date

2017-04-21

Label

Opilec Music

Catalog

OPCM120753
Artist: I-Robots
Title: Dirty Talk ft. Donna McGhee
Label: Opilec Music
Release: April 21st, 2017
Cat. No.: OPCM 12 075-3
Format: Digital

The Opilec Music label has once again cooked up a very special new project for its next EP: 'Dirty Talk' is a remake of the classic '80s Italo disco, proto-house tune by Klein & M.B.O. and has been produced by label boss I-Robots.

The release comes with a "Club Version" and "Unreleased Dub" made by I-Robots together with the Piatto Brothers, Alessandro & Davide, who bring a truly authentic Italo sound to the project with the use of the same vintage hardware utilised on the original (Roland SH1, Roland 808 etc). Davide Piatto was a member of N.O.I.A. who co-produced the original 'Dirty Talk' single and seminal De-Ja-Vù album of legendary proto-house outfit Klein & M.B.O. in 1982 productions along with Mario Boncaldo (r.i.p.) and Tony Carrasco.

The original recording featured the vocals of Italian pop singer Rossana Casale and this vocal mix alongside the ever popular instrumental played a key part in the formation of Chicago fledgling House music sound. For this re-imaging I-Robots decided to update it and contacted cult disco soul singer, Donna McGhee of The Fatback Band, The Phreek and Universal Robot Band to exclusively provide a stunning new vocal.

The "Club Version" is a dazzling bit of cosmic, lovably retro sounding disco-house with lush arps, sombre chords and seductive vocals from McGhee. Arranged and produced faithfully like the original, this is sure to once again grab the world's attention.

The "Unreleased Dub" is six minutes of dubbed out bliss with pixelated chords, soaring synth lines and slick grooves that come laced with arpeggiated disco dazzle. A rugged bassline underpins the whole thing and it is easy to see why this one is already in such hot demand. The "Original Acapella", without any beats, is also included for DJs who like to do their own tricks

This very special release is a collectors' edition that very much charts the earliest roots of Chicago house music.

The "I-Robots - Dirty Talk ft. Donna McGhee" already included in the Sean Brosnan's Future Disco Vol. 9 & Soul Clap's Fabric 93 compilations was strongly supported by:
Francois Kevorkian (Wave), DJ Rolando (Underground Resistance / Delsin / Ostgut Ton / Skudge), Ralph Lawson (20:20 Vision / Back 2 Basics / 20:20 Soundsystem), Eli / Charles (Soul Clap (Wolf & Lamb), Ray Mang, Guido le Saint (2CV), Martin Brodin (MB Disco), Richard Norris (Beyond the Wizards Sleeve), David Shaw, Tim Sweeney (DFA / Beats In Space), Neil Scott (El Diablo Social Club), Sean Johnston (Hardway Bros, A Love From Outer Space, Disco Bloodbath), Dolan Bergin (Hydra / Electric Minds), Chris Fortier (Thoughtless / Sullivan Room / Balance), Nadia Ksaiba (Phantasy Sound), Diego Cortez Salas (DC Salas / Polar), Gameboyz (Clouded Vision), Claudio Coccoluto, Bonar Bradberry (PBR Streetgang), Pete Bidwell (Cafe Mambo (Ibiza), Sam Berdah (Club Bizarre), Tom Findlay (Groove Armada), Bruno (Xinobi (Discotexas), Andrew Grant (EDEC), Severino Panzetta (Horse Meat Disco), Tensnake, Chris Massey (Elektriks / Electric Elephant (Croatia) / Paper Recordings / EL Diablos Social Club), Andrew Claristidge (Acid Washed (Records makers), Tuomas Salmela (Phonogenic (Cocoon, 20:20 Vision), Simone Giudici (Dirty Channels, Ovum, Hot Natured, Rebirth), Neil Parnell (Tronik Youth), Ben Davis (Flash Atkins (Paper Recordings), Cole Medina (Internasjonal / Foto Recordings), Erik Rug (Rex Club), Marcus Worgull (Innervisions), Justin Robertson, Terry Francis (Fabric), Dan Curtin (Mobilee, Autoreply, Tuning Spork), Marcel Heese (Tresor), Thomas Koch (DJ T, Get Physical), Michael Mayer (Kompakt), Mark Moore (S'Express), Josh Cheon (Honey Sound System, Dark Entries, Solardisco Recordings, 3rd Strike Records), Flemming Dalum.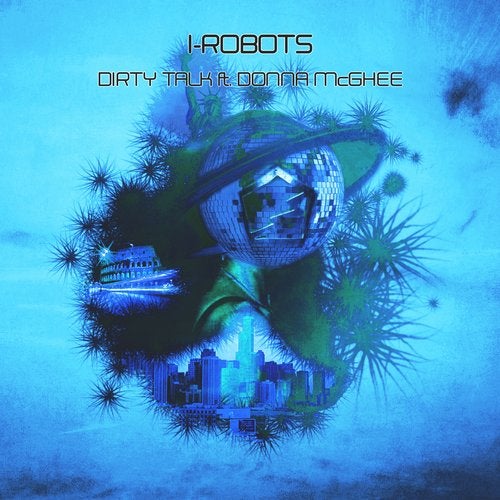 Release
Dirty Talk ft. Donna McGhee (feat. Donna McGhee)
Release Date

2017-04-21

Label

Opilec Music

Catalog

OPCM120753