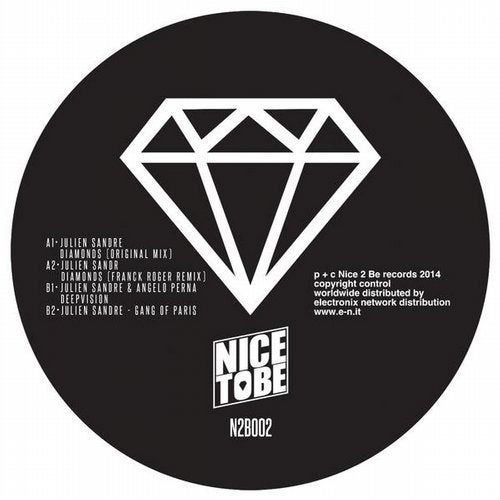 After his last recent collaboration with great label likes of One Records, Tsuba, Get Physical, Hot Waves, Julien Sandre debuts on Nice To Be Records.
The union between the artist and the renowned Neapolitan group gives life to an Ep drenched in "underground" charm that well reflects the philosophy of Nice To Be parties.
The typical funky-deep sonorities, italo-french producer's trademark, are well recognized in the 3 tracks that make up the release.
The title track ?Diamonds? fully expresses the artist's musical concept: the bassline, "warm and captivating" is intertwined with a funky-melodic guitar that give a mood close to the classic-disco, to the track. The melodic part fits perfectly with the classic massive groove and the whole is enhanced by the "sexy" and catchy female vocal that gives that extra touch "memorable" to the track.
The famous French artist Franck Roger increases release's appeal with its magnificent version of ?Diamonds?. His remix does not betray the mood of the original track, but it has a more "rolling" soul more " suited for the floor. He reduces the vocal to small filtered snippets that fit perfectly into the powerful groove.
The musical theme of the remaining tracks is the same: in ?Deepvision? ,produced in collaboration with the Nice To Be artist Angelo Perna, echoes the funky bassline but this time accompanied by a darker and sexy atmosphere conferred by "snare drum rhythm" and by an hypnotic Raw-pad.
The groove "games" are the main feature of the ?Gang of Paris? where rhythmic, synths and vocal inserts combine to form a great tool with a "dirty" typical of old-skool House of the early 90s.
The whole release looks so varied and suitable for different situations and then getting ready to heat up the floors fan of a polished and cherished sound!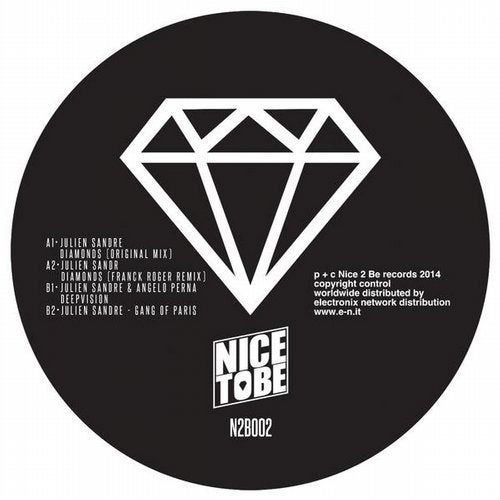 Release
Diamonds EP