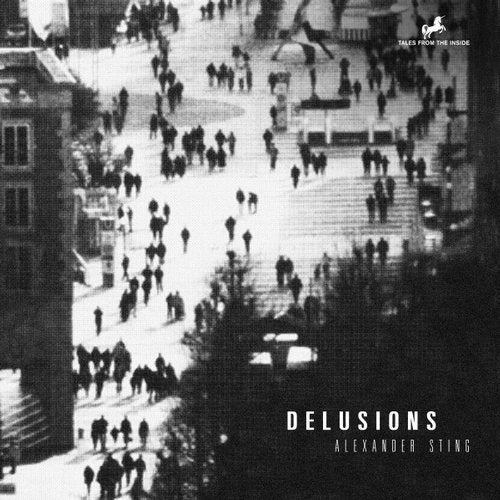 Welcome to our artist Alexander Sting's bizarre chimaera. On this EP, he's wandering along a fine line
of sense and insanity. In a world where appearances are deceiving stylistic conventions are broken.
The title Delusions is taking the listener directly on a musical meander. Is this just another Dubstep piece?
Alexander Sting's pointless contribution to an already over saturated genre? Absolutely wrong! The artist
puts together an orchestra of fragmented sounds that might be disturbing for some listeners. Harmonic
vocal structures are distorted, basslines that are typical for Dubstep are cut into pieces and reconfigured.
Alexander Sting takes his time in this piece and builds up an arc of suspense that is both deep and wide.
This piece of music is only mainstream at its surface.
Neocircus, the EP's second title is more dramatic. An introduction that sounds almost like cascading
sound bubbles seem to paint a familiar picture. This appearance is destroyed, however by hard, cut-up
rhythmic fragments. There might be still hope for a happy ending – but strange, blemished vocals collide
with what would (under normal circumstances) be beautiful, floating and nostalgic synthesizer sounds. It
is this impact of different emotions that distinguishes Alexander Sting's EP. Here, not only music but the
listener himself is transformed – that is, if he is willing to undertake this uneasy musical trip. - - - - - - Herzlich willkommen im skurrilen Hirngespinst unseres Künstlers Alexander Sting, der mit seiner EP
Delusions einen schmalen Grat zwischen Sinn und Irrsinn entlang wandert. In einer Welt, in der nichts so
ist wie es scheint, zerbrechen sämtliche musikalischen Konventionen.
Das Titelstück führt den Hörer direkt auf einen Irrweg: handelt es sich hierbei um ein weiteres Dubstep
Stück? Alexander Stings unsinniger Beitrag in einem völlig übersättigten Genre? Weit gefehlt. Der
Künstler stellt hier ein Orchester aus fragmentierten Klangschnipseln bereit, die sicher für den einen oder
anderen Hörer verstörend wirken. Einst harmonische Vokalstrukturen sind verzerrt, dubstep-typische
Bässe sind zerstückelt und musikalisch neukonfiguriert. Alexander Sting lässt sich Zeit in diesem Stück
und spannt einen Bogen, der nicht nur weit, sondern auch tief blicken lässt. Dieses Stück ist nur an
seiner Oberfläche Mainstream.
Neocircus, der zweite Titel der EP ist deutlich dramatischer. Eine Einleitung wie kaskadierende
Klangblasen scheinen ein vertrautes Bild zu vermitteln. Dieser Eindruck wird jedoch von Anfang an
durch harte, zerhäckselte Rhythmusfragmente gestört. Noch bleibt die Hoffnung auf ein gutes Ende
– doch absonderliche, merkwürdig entstellte Gesänge kollidieren mit schwebenden, unter normalen
Umständen wunderbar sphärischen, nostalgischen Synthesizerklängen. Es ist dieser Zusammenprall
unterschiedlicher Gefühlswelten, der Alexander Stings EP auszeichnet. Hier werden nicht nur Samples,
sondern auch der Hörer transformiert – sofern er sich einlässt auf den verstörenden musikalischen Trip.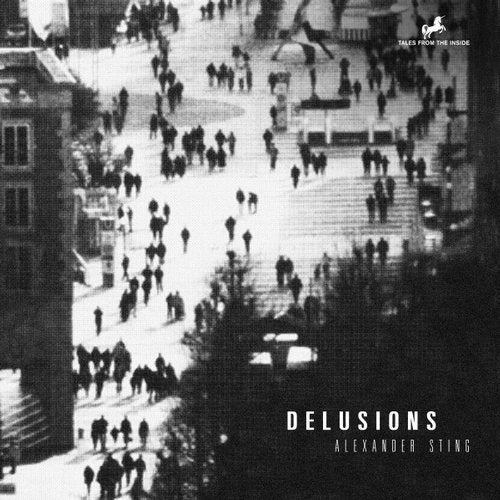 Release
Delusions