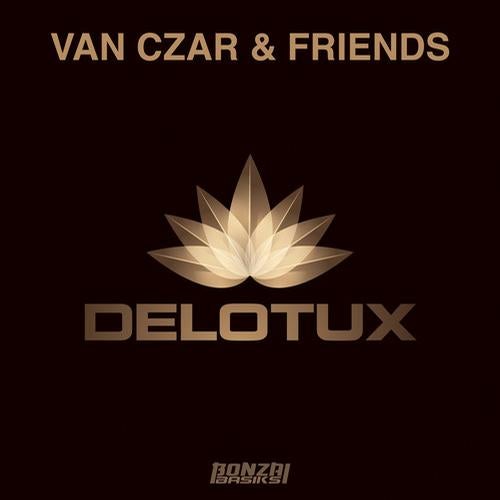 Our next Basiks release is a very special compilation from one of our most active artists, Van Czar. "Delotux" is the culmination of two years of searching for the right sounds in the right places. Van extensively trawled the underground scene for each of these tracks so he could tell his story through the music. Eight tracks from five artists, three of which are from Van himself. As for Van, well he is still as busy as ever with DJing, producing and hosting the Bonzai Basik Beats Radioshow Spain which is now airing on multiple stations across the globe.

First up is Van Czar with the title track "Delotux". The intro sets the scene for a mystical ride through the deep house spectrum, rich layered strings probe their way into your soul before a sublime kick and hat combo start to build up a solid rhythm. Sultry deep house chords radiate throughout and these are backed up with Van's unique FX work that always ties his tracks up to perfection. An epic ten minute journey filled with gritty, tough edged deep house goodness, what a ride!

Next up is Spanish DJ and producer Narol MarGo featuring Mayte Cruz with "Body & Soul". Narol MarGo has remixed Van's "Lassitude Active" which was very well received. The track is a master class in deep house with a very powerful bass droning through the spectrum, this is built upon a cool steady and flowing rhythm creating a fantastic groove. The delectable vocals of Mayte Cruz really shine here, deep and melancholic which invokes an emotional response. On the break surreal synth work takes over with just the slightest of melody to hone in on. A monster of a tune with huge appeal.

Zofia Hydel is next with "Paysage Urbain", a hidden gem of a track full of inventive arrangements and outstanding instruments. The intro is a maelstrom of percussion and FX that seem haphazard yet fall into a splendid rhythmic sequence. A big double bass rises from the depths and many more orchestral instruments make an appearance with the saxophone becoming the most prominent. A simple vocal sample adds extra weight to the sound. This track continues to add new layers at every turn with a string section really lifting the vibe. A sense of hope is the message and a track that will be a big draw for many due to the high quality of the production.

"Le Chic Beat" is Van's next contribution on this compilation. Nice tight kick and hats accompany a pulsating bassline with the arrangement throwing in some breakbeats on top of the four-four. Van delivers yet again with an array of awesome FX which blend so well with the sound. Very raw groove with a tribal element here and a curious track with a musical "interlude" theme due to its minimalistic nature.

Zofia Hydel is back with another track entitled "La Personne Est Inspireee". Something special here again from Zofia, a cool and steady flowing rhythm is the backdrop to a kaleidoscope of musical notes delivered with precision via piano and guitar. The piano really stands out with it's almost surreal melody, this is contrasted well with the big house stabs going on in the background and complimented with quality FX. Top notch stuff that will indeed get those ears twitching.

NaaN is a collab between Spanish producers Marol MarGo and Nacho Almagro. Their track "Psycodelia" pushes the boundaries on deep tech house in spectacular fashion. The drum arrangement sits nicely on the lower end while a huge droning, pulsating bass does all the hard work, and what a job it does as you find yourself hooked into the sound straight away. The synth riffs are top quality as they border on the progressive edge, the track stands fast with the hooks giving off the deep house vibe it truly is. One to watch here and a must for any box.

Belgian duo Kaixta and their track "They Will Go Underground" is up next. Much more of a clubby vibe with an upbeat arrangement, crisp and sharp percussions coupled with a nice thick bassdrum. Cool stabs add to the groove as the rhythm builds through the layers. On the break a crowd pleasing deep bass pulsates before slamming back into this seriously tough groover.

Finally on this stunning album is Van's "Naked Alice In Wonder Hoz Land". Tough edged kicks provide the intro with the percussions building up smoothly to give a free flowing rhythmic feel. Big festival atmosphere is generated within the sound as the synths etch out psychedelic melodies that will surely captivate the mind. Quite intricate in its nature but a track that will be easily recognisable and a must for those big parties.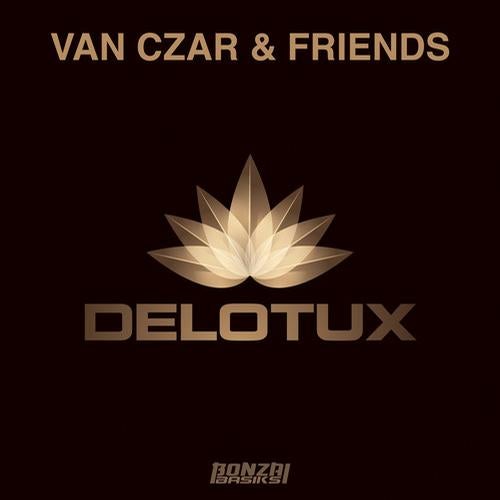 Release
Delotux