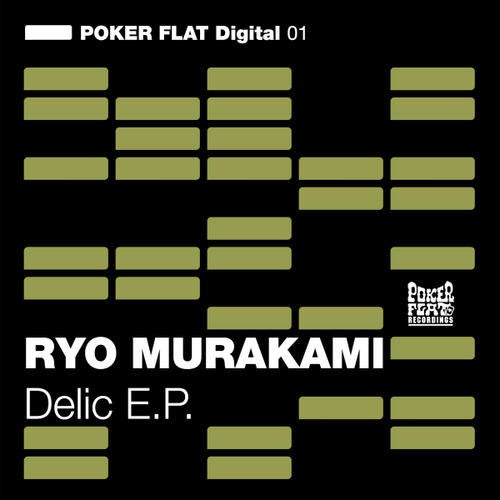 Ryu Murakami is fast becoming one of Japan's freshest faces in the world of cutting edge club sounds. His work for both Poker Flat and Dessous last year have already brought him deserved recognition as bona-fide new talent. It makes sense then to announce that he will be the first artist to release on the exciting new Poker Flat Digital project.

A four track E.P. is on offer, full of deeply stripped and rhythmically complex late night tools, displaying some of the familiar trademarks that Ryo showed off on his earlier work for Poker Flat, and giving him room to really work the groove!

'Delic' is a typically controlled, slow ride into the Ryo world. Full of micro-house elements and raw, classic drums, it's a devilish tool for the afterhours, or indeed for the more creative DJ!

'Java' pushes the power even more and brings a certain swagger of lusty intent to the floor. Its a pushing, percussive minimal trip with great jazz influenced splashes of live drums, paranoid vocal jitters and spooky synth work, driven along by a strong and deep kick.

In 'Doep' we see a more playful approach as Murakami takes inspiration from the recent house stylings of the new age to produce a light and skipping excursion away from mind controlling bass, into more summery climes and more easy grooves.

A fuller, more classic sound, similar to that used on his earlier Dessous tracks, 'Voice Note' brings the energy back to the dancefloor with jittering sub basslines and urgent, shaken percussion. It's a tough, meandering tale whose energy is maintained by cleverly deployed percussive motifs.

Finally 'Space' is included as a bonus, telling the story of Ryo's constant love of deeper, fuller vibes. It's another stripped groove full of funk, this time with clearer referenced to the old-school house vibes of Chicago or New York.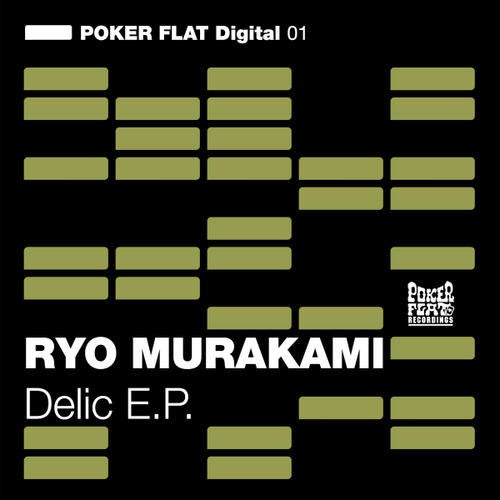 Release
Delic EP