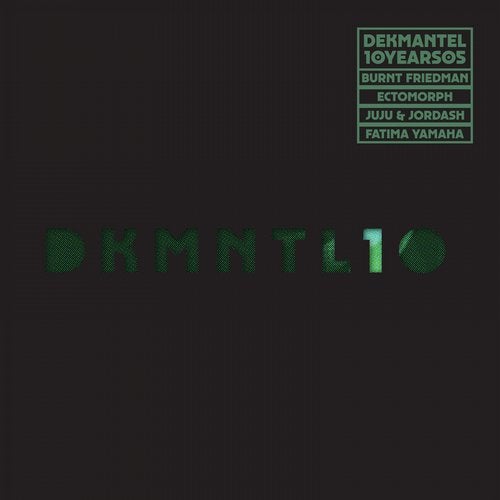 Release Date

2017-09-08

Label

Dekmantel

Catalog

DKMNTL10YEARS05
Ten years ago, the family behind Dekmantel threw their first ever party in the Dutch capital. Two years after, they went on to establish one of Europe's foremost record labels for dance, and experimental music. To celebrate this significant occasion in their every-expanding history, Dekmantel Records are issuing a ten-part EP series throughout 2017 featuring some of the label's closest, and most favoured artists, along with some truly legendary faces. This, the fifth in the ten-part series, is of no exception.

The ambitious ten-part EP series kicked off in March this year, and to date has featured the likes of Gigi Masin, Levon Vincent, The Egyptian Lover, and Roman Flugel. That's one eclectic bunch of artists. With a further EP being released every month until the end of the year, you can expect a lot more wide-ranging, and outstanding sounds. And with each record, comes a different thematic, sonic pallet. Clearly, when bringing the likes of Burnt Friedman, Juju & Jordash et al. together, you're going to get a record brimming with experimental, analogue goodness, that treads the line of between opulent dancefloor rhythms, and funk-filled, machine experimentation.

On EP5, legendary German producer Burnt Friedman makes his Dekmantel Records debut with 'Monsun'. The Berlin based artist, who built a reputation for himself through his explorations into obscure, finely-tuned, experimental dub through his label Nonplace, alongside his collaborative relationship with the late Can drummer Jaki Liebezeit, is one of the crucial, sonic manipulators of our time. 'Monsun' finds Friedman crafting flowing, percussive, dub techno that is both esoteric, and progressive. Befitting of a Dekmantel release. Alongside Friedman sits legendary Detroit act Ectomorph, aka. BMG & Erika, also making their Dekmantel inauguration, with a record that surmises' the group's anologue, style of Motor City beats.

There would be no Dekmantel celebration without longtime family members, JuJu & Jordash. With three LPs and countless EPs released on the imprint to date, alongside a sleuth of festival, and party appearances, the improvisational duo have become masters of off-kilter, and poly-rhytmic electronic funk, of which 'Neon Swing' -a fast-paced and extremely invigorative cut- is of prime example. And then there's Dekmantel favourite Fatima Yamaha ' an artist who has a keen ear for gentle, analogue hooks that have gone to become ample festival fodder. The Dutchman maintains an ear for the serene with the track 'Platforms', a sullen, yet beautiful ambient track, the drives deep into the emotive world of soft, tender, heartfelt music.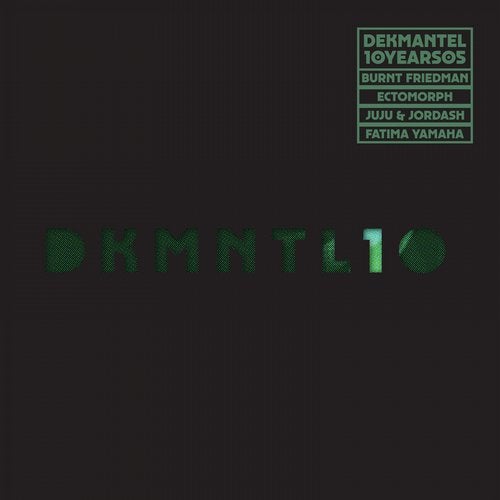 Release
Dekmantel 10 Years 05
Release Date

2017-09-08

Label

Dekmantel

Catalog

DKMNTL10YEARS05