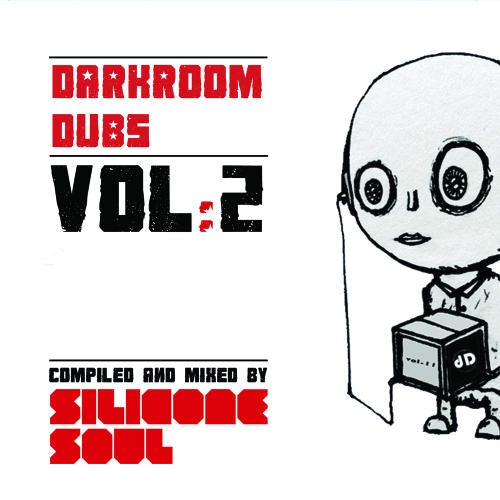 Silicone Soul deliver Darkroom Dubs Vol. 2 a brooding, engaging and dynamic journey into the realms of the duos pioneering imprint with a collection of exclusive, unreleased and favourite tracks from Extrawelt, Timid Boy, Klartraum, Jet Project, Martinez, Jairo Catelo, Feygin, Freska, Boris Werner, Prompt, Mirror Music, Masomenos, Kevin Yost, Beat Pharmacy, Marc Poppcke, Sei A, Anthony Collins, Afrilounge, Gary Beck, Compuphonic, Liapin, Filippo Mancinelli & Allen May, Spirit Catcher & Silicone Soul themselves.

Mixmag - Compilation of the month - April 2010
iDj - Label of the month - April 2010
Dj Magazine - "A spectacular showcase of what Darkroom Dubs has to offer!"
Tilllate - "Headphone heaven for underground house fans everywhere!"

Dj Mix Tracklisting...

1.Mirror Music - Diabolus In Musica
2.Extrawelt - Tonladen
3.Klartraum - Egoismeadeux/ Ignorance
4.Martinez Monday Morning
5.Sei A - Dub For
6.Sei A - My Era
7.Silicone Soul - Dust Ballad II - Masomenos Remix
8.Silicone Soul - David Vincent's Blues - Prompt Remix
9.Silicone Soul - Language of the Soul - Nivek Tsoy Remix
10.Jet Project - Time Flies
11.Timid Boy - Bop Bap
12.Marc Poppcke - Freaks
13.Liapin - Mandan
14.Feygin - Chisel
15.Jairo Catelo - Black Soul Heroes
16.Craig Torrance & Philip Hochstrate - Surgery Successful - Boris Werner's WipWap Remix
17.Jet Project - Heads in the Clouds feat. Sei A - Silicone Soul's Darkroom Dub
18.Silicone Soul - The Hikihikishake
19.Silicone Soul - Fearmakers Dj Tool

Last year saw Silicone Soul reach a decade together as artists, marked by their fourth studio album, the self-titled Silicone Soul. Nominated by DJ Mag for Best Album and as Best Producer in their Best of British Awards, the release was given rave reviews from everyone from Q to Record Collector, further heightened the resolute reputation of this talented duo.
As the new decade arrives Silicone Soul have already concocted their latest project - a collection of exclusive, unreleased and favourite tracks from their own label, Darkroom Dubs. Another emotive excursion into the depths of the night, it fuses embers of darkness into flickers of light, indicative of their own unmistakable style and introduces the core artistic style and influences that have shaped their approach and imprint.
Darkroom Dubs was born from the motivation to support quality underground electronic music regardless of style. Their output slices through the clutter and hits you straight in the heart. Silicone Soul continue to tour extensively, visiting everywhere from Murmansk to Melbourne last year, and the Darkroom Dubs label hold residencies at La Terrrazza (Barcelona), Cafe d'Anvers (Antwerp) and Pressure @ The Arches (Glasgow, UK).
Opening with the supernatural sounds of Mirror Music, collaboration between Silicone Soul's Graeme Reedie and Dave Donaldson (the Hollywood film scorer who won a Grammy Award for Ray). Mirror Music's debut album appeared on Darkroom Dubs in 2008.
"We first met Dave when he tracked a vocal session for our debut album. He has since mastered our last 4 albums and the majority of our singles." - Silicone Soul
The mystical entry clears the way for some rich beats and exclusive material from Klartraum and Cocoon favourites Extrawelt who Silicone Soul admired enough to approach for material, due for release on limited edition vinyl on Darkroom Dubs later this year. More exclusives appear from Timid Boy and Feygin, whose 'Chisel' is a bonafide party starter!
Three remixes appear of Silicone Soul's own material taken from last years album; Masomenos take on Dust Ballad II which is a compelling rework from the Parisian psychedelic house act; an exclusive Prompt remix of David Vincent's Blues from the 7Noise main man from Madrid; and Nivek Tsoy's remix of Language of the soul, a super deep house reworking by Kevin Yost's alter ego.
Early classics from the label emerge from Martinez with Monday Morning and core DRD artists Jet Project's and Sei A's debut releases are highlights in the journey. Andy Graham aka Sei A productions appear twice on this project, a talent whose music is impossible to categorize making him exceedingly unique, with his second album now due on Tiga's Turbo Label. Jet Project's debut album was released on DRD last year and the duo have since released on Get Physical and Viva.
Pushing up to the present, highlights from Darkroom Dubs 2009 output comes from Marc Poppcke - now progressing as one the leading lights in the Berlin house revival, and the most popular DRD track of 2009, Liapin's "Mandan". This was his DRD debut and Liapin and his Afrilounge crew are destined to be rising stars of 2010.
This compilation is the second episode, a follow up to the 2005 Vol. 1, released when the label was still in its infancy. Darkroom Dubs Vol. 2 illustrates the imprints subsequent outlook and future vision. The mix was made in the traditional sense, using vinyl and Traktor Scratch Pro. The release will also feature a 30 track digital bundle.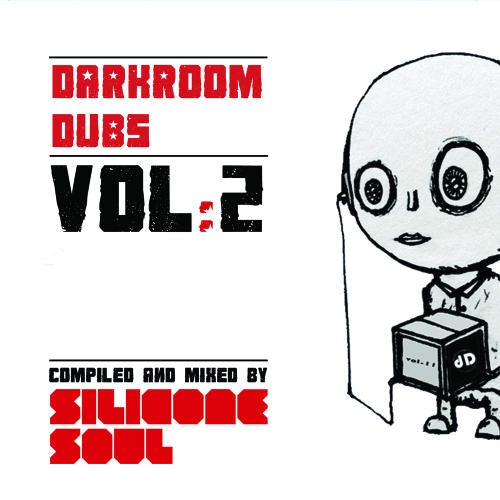 Release
Darkroom Dubs Vol. 2 - Compiled & Mixed By Silicone Soul (Continous)