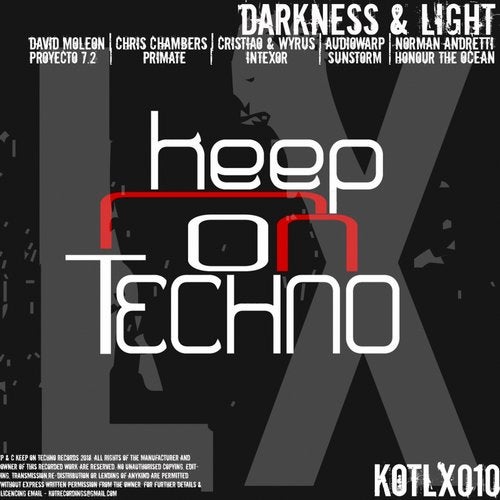 Proyectio 7.2 - David Moleon doing what he does best, head down dark driving hardgroove. Relentless energy peak time driving stomper

Primate - Chris Chambers providing some of the Tribal Tech Funk! Booty shaking tribal dance floor business, you just can't stop yourself form dancing to this!

Intexor - Cristiao & Wyrus teaming up for some superb driving beats, meaty bass lines set the tones and the party stabs cdrop in and won't let you go until they've had their wicked way with you

Sunstorm - Audiowarp being Dark, Mysterious, Devilishly wicked! Something Dark and nasty for your collection. Downright intimidating pounding beats you can't beat it, submit to its wicked ways!

Honour the Ocean - Norman Andretti providing the pumping funky tones with this number, funky layers and stabs throughout that will leave everyone jumping for more.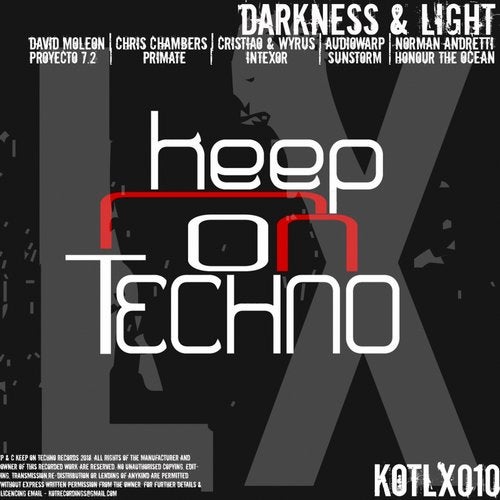 Release
Darkness & Light