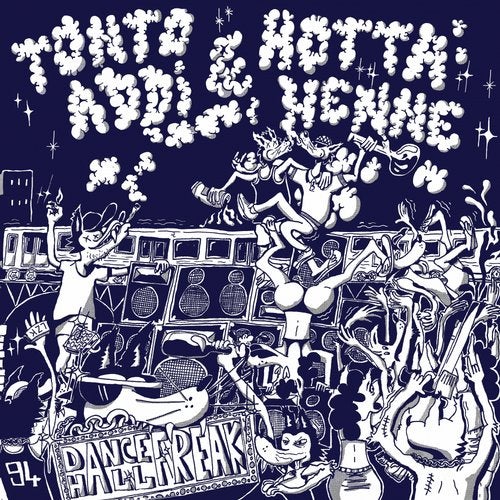 Tonto Addi & Hotta Henne are proud to present their brand new and first album, named 'Dancehall Freak'. After 4 years of common work, the foundation of one label (Hotta Riddims), three 45 singles and countless dances together this LP is the fulfillment of our collaboration.

If the main subject of this album is dancehall sessions and everyday life, it still reflects our versatility, with conscious (Fake News, Badman Connection) and lovers (Get Back Mi Woman, Miss Mi Wife) lyrics, upon major and minor, quick and slow riddims. No matter which topic, Addi's flow always fits right on Henne's riddims.

We are glad to have Jah Screechy as our only vocalist guest on the track Ice Cream DJ, as he is an important figure in our development. The other guests are Berlins own Trudi on the guitar and Vale on the trumpet.

Entirely independently produced on Hotta Riddims, Dancehall Freak will be pressed in a 300 piece, heavyweight limited edition and comes with a silkscreen cover made by our good friends from Shlag Lab, out of Vivry sur Seine. The records will be distributed by BuyReggae, and the album will be available on every digital platform. Hopefully, you will enjoy this album, play it in your dances, on your radio show!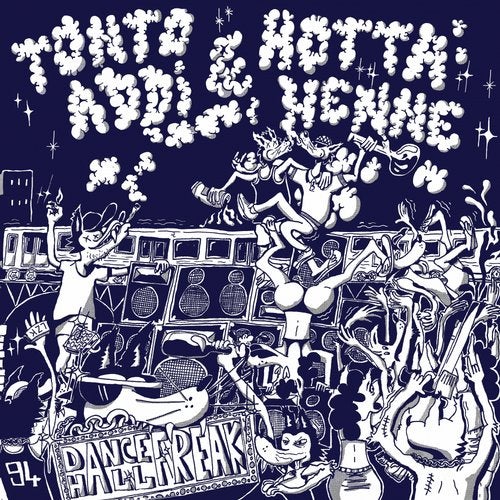 Release
Dancehall Freak