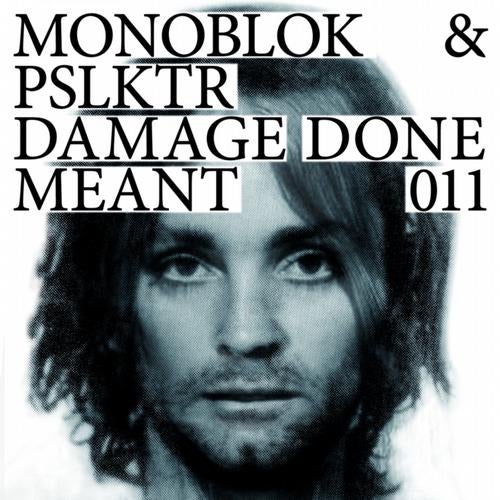 Following their acclaimed Wonky Tonk Ep, featuring remixes by Ivan Smagghe and label boss Remain, MONOBLOK&PSLKTR now strike back for MEANT Records's 11th release :
« DAMAGE DONE EP » due to be released next Nov, 28th.
As usual on MEANT, the original tracks (DAMAGE DONE & MASQUERADE) have this strong personality requested by the label's A&R and defines even more the sound of the northern France duet.
This truely inspired crossover between techno and their indie-rock roots is now clearly asserted and pushed at it's best by their strong electronic music technical skills and the overdrive guitars that comes in and out all along the record. These track will, without a doubt, take them straight to the top of this new list french producers that are actually shaking the european and worldwide scene !
What about the remixes ?
Just take a look at the list : MattWalsh&Zhao, Crackboy, Click l Click, Marc Pinol
They all showed their love for MONOBLOK&PSLKTR's work with wicked remixes, completing and opening the original music.
Expect acid and analog sounds with an ace sub bass in Matt Walsh & Zhao's,
Propper guetto house with our own Crackboy at his best,
Deviant house tainted with electro inserts for Berlin based Click Click's mix,
And last but not least a perfect borderline track that clearly reminded us LCD's « losing my edge » for Nitsa-Barcelona's resident Marc Pinol!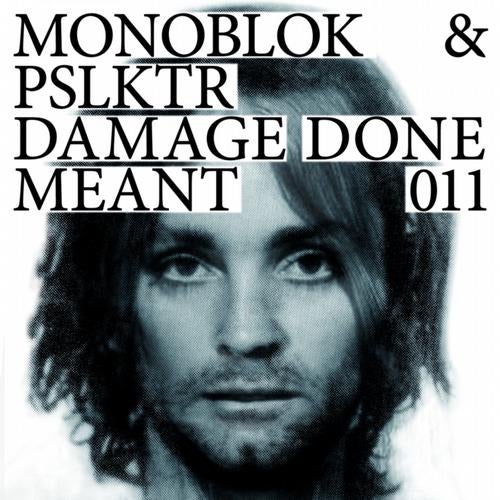 Release
Damage Done