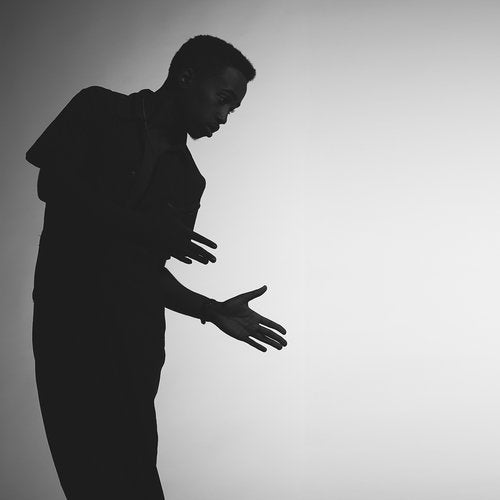 Champion Music for the Heartbroken. Thats how Bryndon Cook, who records as Starchild, describes Crucial, his first EP for Ghostly. Its easy to hear what he means: over the course of the records 30 minutes, Starchild creates songs that draw equally on electro and R&B, with silky sheets of synth cascading over rubbery bass lines. And at the center of every one of them is an undeniable twinge of sadness.

Which makes sense Crucial is an album born of risk. Starchild was the first member of his family to leave their home for New York and, though he was technically pursuing a BFA in acting, eventually his interest in music took over. I really tried to go on a limb and find an expression of my own self, not what I was supposed to be according to anything else, he explains. I was leaving for New York with a head full of Prince bootlegs and Sade records, basically. I took what I knew, applied it to things I learned at acting school, and started writing songs.

He gradually made connections that would inspire him in his work. His college roommate was Ghostly artist Lord RAJA, and the two formed a fast, close friendship. A longtime fan of Lightspeed Champion, he received encouragement from Dev Hynes, with whom hed eventually collaborate. Dev never overthinks things in his approach to music, he says. Its great to see someone who, time and time again, can remind you of your ability to: let go. He received similar encouragement from Patrick Wimberly of Chairlift. He might have been the first person, outside of my family, to extend an unconditional love and interest in my future, he says. The most beneficial things have come from getting to spend hours in the studio watching him work with other artists. He hears absolutely everything and is a true wizard in therea modern day Todd Rundgren, hand to God. It was Wimberly who introduced Starchild to Solange, who would soon recruit him for her touring band. It's been nothing short of life changing, he says. I joined her band during my third year at SUNY Purchase. Coming to New York was already a culture shock, but then having the opportunity to travel the world and play festivals like Glastonbury, Bonnaroo and Pitchfork was huge. I got to meet folks that I never fathomed I would. We played Essence Music Festival in New Orleansin the black community especially, this is like Glastonbury, for example. I got to meet all of New Edition and Bobby Brown. Brandy. The list of blessings go on, and all because of Solange. She taught me that if you stay true to yourself, you can take all the time in the world to do one special thing, the right way.

Crucial is Starchilds special thing, an album that synthesizes his experience and influences into something original and distinct. Growing up in Prince Georges County, Maryland, Starchild was in the center of decades of music history. Growing up in the D.C./Maryland/Virginia area, you can harness a great depth of musicGo-Go, Soul, Hip Hop, R&B, Jazz and especially, Gospel. My roots, he says. Its the birthplace of everyone from Duke Ellington and Marvin Gaye to Mya, Dru Hill and DAngelo. Starchilds name came from his time in the DMVI grew up across the street from the NASA Headquarters on Copernicus Drive in Greenbelt, he explains. Thats one of the reasons I adopted the Starchild moniker. The other is George Clinton. Many other people changed my life before him, but he was the one who made me think differently. Moving to Atlanta with his family just before 9/11, he was introduced to a whole new world of music. I was in elementary and Middle School when Usher dropped Confessions, Ciara and Soulja Boy debuted, and Speakerboxx/The Love Below came out. So my school days were full of all that, and then I would come home and teach myself guitar while watching hours of VH1 Classic.

Though Crucial gets its name from Starchilds teenage slang (Anything that was amazing was either vicious or crucial back then.) the songs focus on Starchilds transition out of those nostalgic days. I could compare them to diary entries from the end of my teenage years, where I'm trying to reconcile heartbreak and rejection with escapism. Entering this new world experience and flying into a foreign land. he says. Starchild is quick to cite Prince as an influence (I look at him as a whole genre. Within the genre of Prince, there is so much to discover.), and there are similarities in the way they work. Like Prince, Starchild played and recorded every note of Crucial on his own, on his laptop or Lord RAJAs (or whoever elses he could find), combining a maximalist work ethic to a minimalist aesthetic.

Soft, twinkling opening track All My Lovers provides the albums backbone. I have, admittedly, a very obsessive nature, mixed with a lot of genuine, passionate care, Starchild says. This song reflects that fact in as heartfelt a way as I possibly could during my college years. Though the final product is a quietly-pleading R&B slow-burner, it began taking shape while Starchild was recording rap verses for his EP Night Music. I started writing the song during my second year at SUNY Purchase, and I thought, Beyonce could sing this, he says. A year later, Im playing it at the piano for her sister. The laid-back 70s-style funk ballad New Romantic was also written while Starchild was at SUNY, just before his life took that dramatic turn. I skipped school one day so I could go into the city and record vocals with Patrick, he explains. He called me and let me know that his plans had changed and he had to help Solange in studio, and asked me to tag along. I met her, auditioned that same week, and went on tour with her that summer.

Not all of the songs on the record have such dramatic provenance. Slammin Mannequin, a booming, Ready For The World-like number, came while watching my all time favorite cartoon, Hey Arnold, Starchild says. Chester (Ghostly affiliate Lord RAJA) and I then co-produced the song over iMessage. Its big, blocky bassline and lithe vocal melody showcase Starchild at his freest and loosest.

Overall, Crucial is, as its name implies, an essential document of the emotional landscape of Starchilds heart. I always appreciated music that lent a helping hand and said, Hey, are you with me? Because I am with you, Starchild explains. I hope I can do that for someone, somewhere. If Im lucky.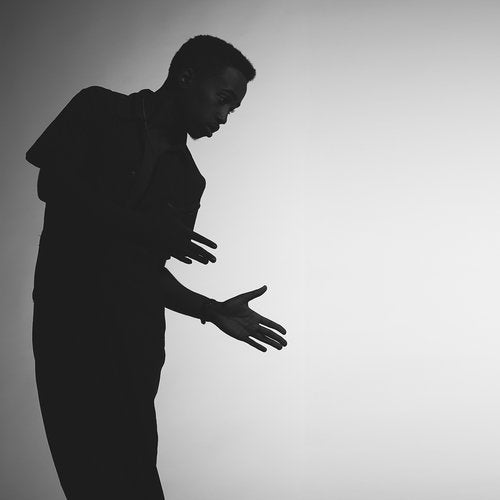 Release
Crucial