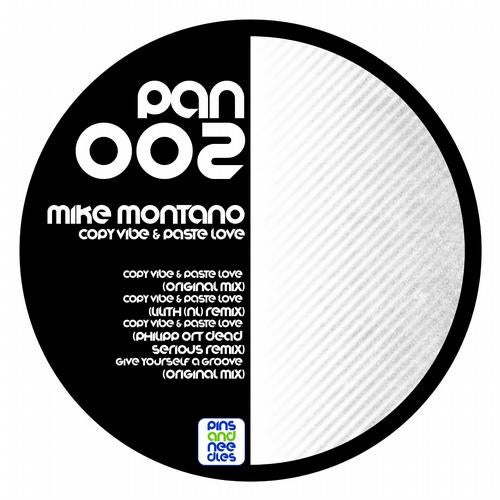 PINS AND NEEDLES are proud to present their second release and this time it is a massive one indeed. We have no other than Mexican House music talent MIKE MONTANO with his EP release COPY VIBE & PASTE LOVE. With recent releases on labels such as Beef Records, Trend Records and Kindred Sounds just to name a few, MIKE MONTANO has made a name of himself with his widely respected and supported dancefloor killers. The first track on the EP named COPY VIBE & PASTE LOVE is a driving Deep House track with a techy, percussive groove underlined by a slick bassline. The emerging synth and pad sounds push the production to its next level and with the piano chords bouncing in from time to time it keeps a continuous flow throughout the track. The second original track on the package GIVE YOURSELF A GROOVE certainly reflects its title. Its smooth start with a percussive House beat, quirky drums and effects and a flawless rolling, deep bassline, slowly builds up the track to its much surprising trumpet solo. From this point on deep synth chords and various trumpet patterns indulged by the groovy drum beat keep the production interested and the groove certainly working. Both original tracks are by all means Deep House at its best and with their melodic character it fits into almost every record crate.
On remix duties this time we have no other than Dutch House and Techno DJ/producer LILITH (NL). As we - at Pins and Needles - are big admirers of her music we are very pleased to have her on board on this release. Her remix of COPY VIBE & PASTE LOVE purely reflects her unique production style with its endless groove, quirky drum arrangements, massive breaks and beautiful chord patterns. Also on remix duties was label honcho PHILIPP ORT who put his own touch on the main track and came up with a pumping and more techy version of the original track.
Overall we are very proud of this release and we are certain that it will pass around a lot of joy on dance floors all over the globe!



'Mike Montano - Copy Vibe & Paste Love' is available on all major download sites worldwide such as iTunes, Beatport, BeatsDigital, Trackitdown and many more!!

'Mike Montano - Copy Vibe & Paste Love' - All music Produced, Engineered and Mixed by Mike Montano. Remixed by Lilith (NL) and Philipp Ort. All tracks mastered by Chase Buch at Harcourt Studios.


For more information about the release as well as all other inquiries check out our website at:

http://www.pinsandneedlespr.com

or simply contact us by email at info@pinsandneedlespr.com.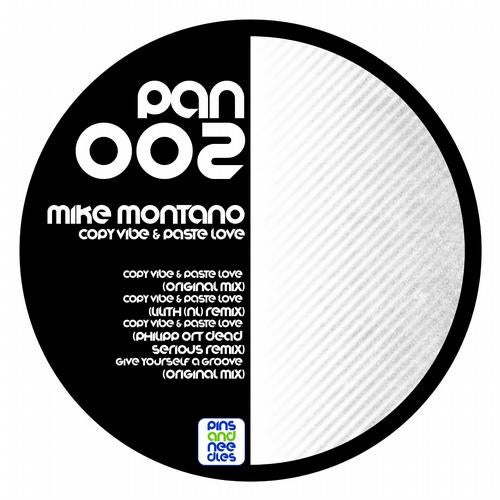 Release
Copy Vibe & Paste Love