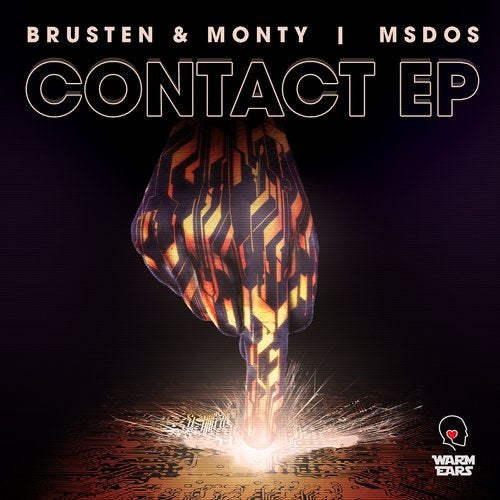 ,,Contact" EP is the first release of London based label, Warm Ears Music. Set to support and cultivate drum and bass scene with essentially good music and fresh sounds, this release combines three artists from different parts of the world : MsDos from Greece, Brusten from Romania and Monty from France. The EP includes a different approach of MsDos on dnb and a succesful collaboration between Brusten & Monty, resulting in an overall energic flavour designed to make you move!
Brusten & Monty's "Contact" track starts things off on an easy note, a gradually growing rhythm, rather announcing an autonomic vibe than a classical dnb tune. Preparing you for the "full contact", the vocal sets the tone of this track: you are delivered a nice roller with electrifying synths running through the playful wobble. Energy on full contact!
"Distrorded Thoughts" is an unusual track for the liquidy portfolio of MsDos, being one of his first attempts in this direction. Old school pads and heavy bassline manage to keep the pace up delivering a danceable rhythm with a melodic story on the background. The idea suggested in the title is emphasized by its spelling, the vocals and the weird frequencies of bass, building up a state of suspense and restlessness.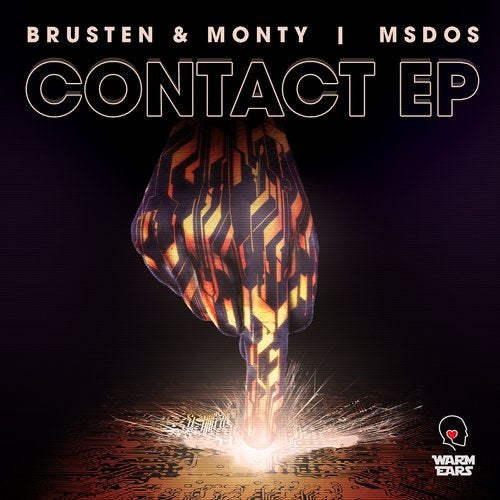 Release
Contact EP