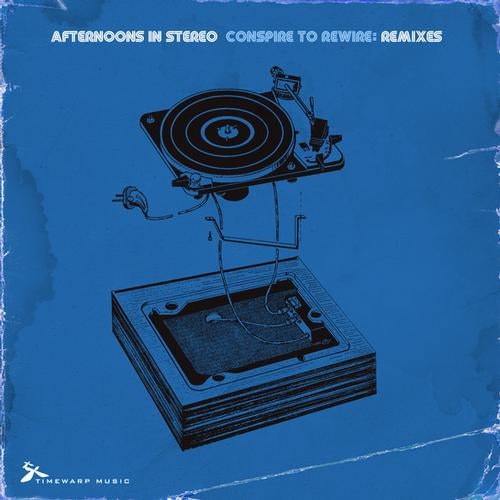 While taking a break from Afternoons In Stereo in 2011, the established Canadian producer was never far from the production board. With a wealth of talented and diverse artists on the Timewarp label, remix swaps and commissions were consistently present and the producer was always busy -- remixes accounting for an entire album's worth of work. Released on the original artist's ep's and albums, a collective overview of the producer's remix ouvre seems in order. As such, Timewarp Music is pleased to collect together highlights from Afternoons In Stereo's remix work on the new full-length collection 'Conspire To Rewire: Remixes'.

Ever one to approach a remix from the ground up, Afternoons In Stereo can be counted on to bend and contort the source track by bringing in new sounds, instruments, and structures and lacing it with his signature sound of jazz-meets-funk. Using the remix format to sometimes work in music styles that are outside the Afternoons In Stereo template, the results are always unique.

Ample proof can be heard in his take of Teddy Presberg's 'Outcries From A Sea Of Red', where AiS pursues a full afrobeat style that bows at the altar of Fela and Mulatu. Or dig the Arabic sounds of his take on Auditor DOmination's 'Rose Of Ispahan', pushing the band's Persian and Middle-Eastern flavours in a whole new direction. Elsewhere, the funky basslines and blazing horns that fans love him for abound across Afternoons In Stereo's remix work: Leon's 'Nice To Meet You' pays homage to Kool & The Gang in a silky rework, while the AiS version of Dogo Argentino's party anthem 'Step On' gets a raucous restructuring that will leave dancers literally breathless. Dancefloors get a further workout on the AiS remix of Timewarp Inc's 'Wake Up Bossa', where the original track gets rejigged as a 4/4 house tune that truly tickles the speakers.

From his ultra-funkified disco version of Mr Gagun's 'Funky Dog' to the breaks-and- horns groove of his take on Zamali's 'Afro Night', listeners will be consistently surprised by the variation of approaches, styles, and techniques on display. This is none more apparent than on Afternoons In Stereo's incredible remix of Tournoi's 'Le Jardin', which twists the original into an Edith-Piaf-style cabaret lounge number straight out of a speakeasy from era's passed. It's nothing if not wholly unexpected.

Remixes come and go, it's true, but when we look at Afternoons In Stereo's body of work and sit these remixes side-by-side something becomes apparent - this producer's remix work is every bit as impressive as his studio efforts. It's another caveat for a singular talent that continues to impress.

All songs mastered by Angelos Timewarp Stoumpos.

Afternoons In Stereo follows up this collection with another new ep and then a brand new studio LP. Coming in winter 2013!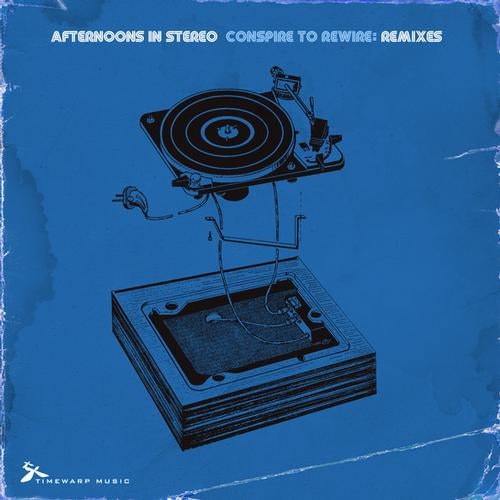 Release
Conspire to Rewire (Remixes)
Various Artists

Release Date

2012-11-26

Label

Timewarp Music

Catalog

TMDG113