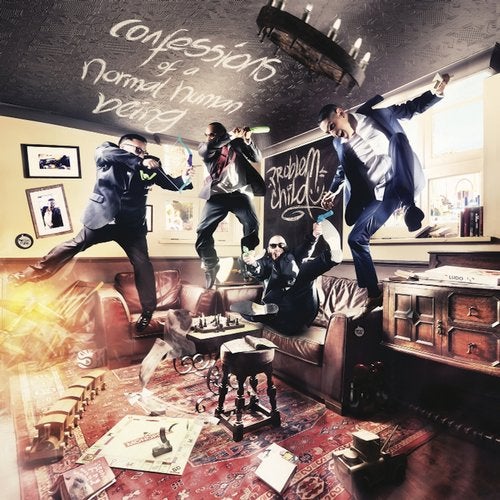 Release Date

2014-07-29

Label

Potent Funk

Catalog

PF010
Problem Child consists of the rap-scallions and all-round party emcees Dabbla, Dubbledge, and Illaman, with beats supplied by well-respected LDZ and resident Piff Gang producer, Sumgii. The style of both the music and emceeing on 'Confessions of A Normal Human Being" pay homage to both the hiphop scene and the UK Rave culture in particular grime/garage/DnB, where all four members of this 'right up in your sweaty boat' London born-and-bred outfit have a solidified grounding. Keeping themselves busy at all times, all members of PC regularly contribute to the gravitas of the UK scene by being amongst those who have realised the almost unlimited potential for dope collaborations between talented, like-minded artists.
With a selection of cuts on this album that will have you vibsin' out as if you'd been chilling with a bottle of your favourite single malt or bouncing around the rave like you were firmly mounted on an energon-powered space hopper, Problem Child have fittingly created an album true to its member's roots, an album powered by musical and lyrical influences that have not been wholly present in any other city in the world other than London, let alone another country in the world.

The almost exclusively digital sound presented by Sumgii provides a cascade of varied energies and emotions suited well to the emcees personalities and vice versa. From chillin' future (t)rap Piff Gang style riddims like the album's intro track, 'Energy', to club-demolishing, screwface-enhancing fruity loops style beats made in the vein of the early 2000's East London grime scene such as 'Sheep' and 'Skank', Many of the beats suitably incorporate tempo switches that reflect the lyrical versatility of the emcees, will all three of the spitters seamlessly switching from straight hip hop bars to double time garage/grime/DnB bars, skills acquired by each of them over years spent stripe-earning on the rave and pirate station scenes.
The three emcees of Problem Child all put in high energy performances, with lazy, smoked-out and intoxicated conversational bars switching in an instant to purely aggy observational statements illuminated in bright shining Cockney Technicolor. The three emcees each have their own solo track on the album showcasing their distinct styles. Dabbla, fresh from releasing the epic Dead Players album with Jam Baxter last year and soon to release his own solo project, smashes the granny out of the ramped-up bassline of 'Fully Fledged', with veteran grime/garage emcee Illaman blessing the slightly disturbing minimal trap style beat 'Woddle' with his own particular brand of confident moodiness and Dubbledge on 'Colourblind' taking you on a lyrical journey incorporating knowledge, ignorance, common sense, immaturity, racism, universal love and tight jeans, thats just the first 8 bars.
For a crew whose bio singularly states "The Music will do the Talking", Problem Child's sometimes relaxed, sometimes super-charged and energetic music certainly says a great deal and, not in a fashionable and trend-driven manner either, but in an innovative and referential way.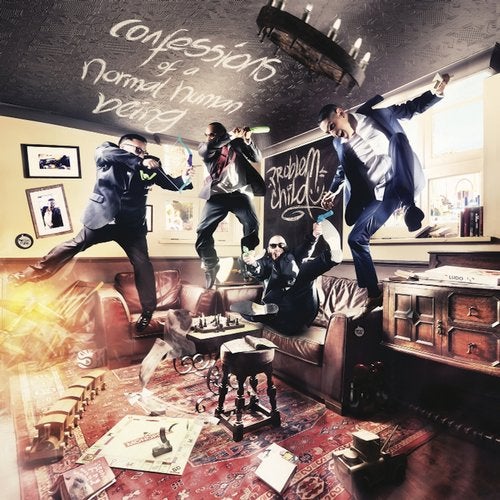 Release
Confessions of a Normal Human Being (feat. Illaman)
Release Date

2014-07-29

Label

Potent Funk

Catalog

PF010