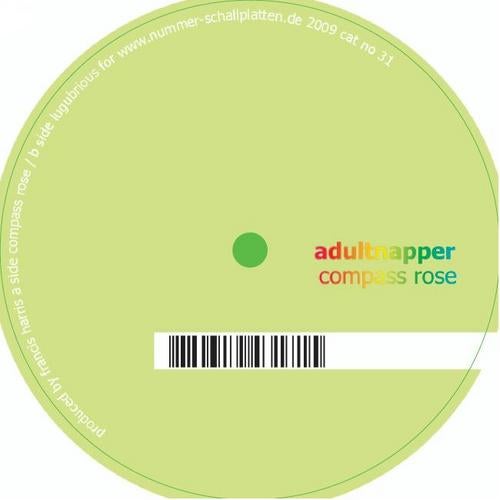 Compass Rose:
Beware. When Adultnapper is at the controls, what often starts out
innocently enough as a thick dub rhythm, proves, by the end, to be something
entirely more nefarious. On Compass Rose, Adultnapper is up to no good
again, wooing the listener with gently pulsating kicks and snappy hats
before foreboding tidbits of well placed noise that open the door for an
insistent pad rising ever so slowly from the nether regions of
consciousness. Like the onset of a migraine, the groove tightens around the
pad until it's mass obliterates all else... and then, just like that, it
melts away to reveal a sweet melodic surprise that is sure to unleash a wave
of euphoric emotion on the dance floor.

Lugubrious:
File under surrealist sci-fi soundtracks for the club. Rich with strange
atmospherics, listening to Lugubrious evokes scenes of Barbarella exploring
an Yves Tanguy landscape, only our heroine had better hurry back to her ship
before that sinister sounding synth catches up to her!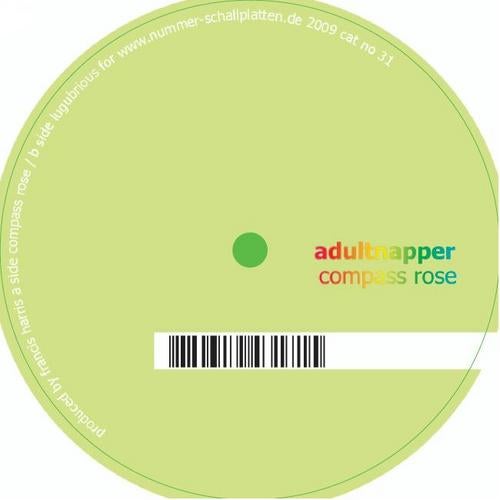 Release
Compass Rose