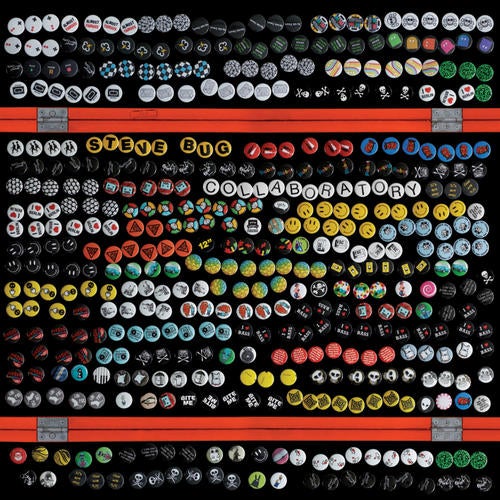 Steve Bug - the much loved DJ, Producer and underground dance music figurehead has built a career around a passion and a unique talent for electronic music. With over 15 years of tireless dedication to the scene under his belt, the Bug is proud to announce his fourth full length artist album, exclusive on Poker Flat Recordings, entitled "Collaboratory".

Based strongly on the ideas of collaboration, shared ideas, mutual respect for fellow artists and the strength of combining forces in the studio, Steve chose some very special producers and vocalists to work with on this exciting project. From Berlin natives and well known high-climbers Cassy and Clé (of Märtini Brös), to one half of the Detroit Grand Pubahs aka Paris The Black Fu, ace producers and equally dextrous vocalists are assured. The Southern Hemisphere's hottest new export Simon Flower features with Bug on their new teasing cut 'Passing Clouds', while Minimise boss and techno legend Donnacha Costello also went head to head with the Poker Flat maestro in the studio. Thats not to forget the stunning full-length vocals of Brazilian talent Virginia Nascimento on the slow-spun 'Trust In Me', and the classic Chi-Town cut 'Like It Should Be', on which Helsinki's Gigi makes a magical rare appearance, sharing her inspiring and heart-felt message.

This engaging, accomplished and utterly satisfying album is the result of Steve's non-stop addiction with solid, essential tech-house grooves, mixed with classic, timeless song-like structures and catchy ear-worm melodies. Although the bulk of this addictive, instant classic consists of collaborative works, there's still a handful of fresh solo Bug treats in store...

Never ceasing to raise hands on the dancefloor, and indeed the hairs on the nape of every discerning clubber therein, Steve's unstoppable energy is represented in full here, from the techtonic "I Swallowed Too Much Bass" featuring the twisted vocal talents of the Pubahs' Paris The Black Fu, or the equally disturbed "Still Music" with fellow veteran tastemaker Donacha Costello, or the not-to-be-missed, joint cut with long-time confidant Clé, in the shape of the pitching "Month of Sip".

The album is not merely a collection of club tracks however, as the whole work plays like a mature, well-rounded journey through various headspaces. Sure, some tracks will work the clubs, but others are equally suited to home listening, quiet time with friends at the dinner table or on the beach! Bug's love of the hypnotic depths of house are then pursued with spacey tech-soul cuts like "Mr.Suitcase" (perhaps a calming ode to the amount of travelling his hectic DJ-schedule demands), or the rousing tones of "Like It Should Be" featuring Gigi's sultry, haunting vocals. Slower, more exploratory vibes are also on offer, like the acidic "Strong Moment" featuring reduced house first lady and Panorama Resident Cassy, still maintaining the classic bug trademarks, yet tripping things out for a more rewarding overall album experience.

The time and effort spent on this remarkable body of work is clear through the astounding quality, warmth and sheen of the recording. Steve Bug's productions never disappoint, yet with "Collaboratory", his sound has been lifted to even greater heights, rejuvenating a ton of classic machines and analogue gear to enhance the production, giving every track a distinctive, lively and full aesthetic. Natural analogue harmonics and warm mid ranges colour the mix with a velvet hue, making this a long-player that's a joy to re-live, time and again...

From the album's unmistakable and absolutely timeless synth structures in the opening track "Trees Can't Dance", all the way through to the final melodious reprise of its conclusion "Cherry Blossoms", "Collaboratory" is a beautiful, refreshing and open-minded reminder why talents like Steve Bug are hard to find... Thanks to his wealth of talent and dedication to his art, he's ensured a whole new wave of fans, as he treads the bright, promising path of 2009 and beyond!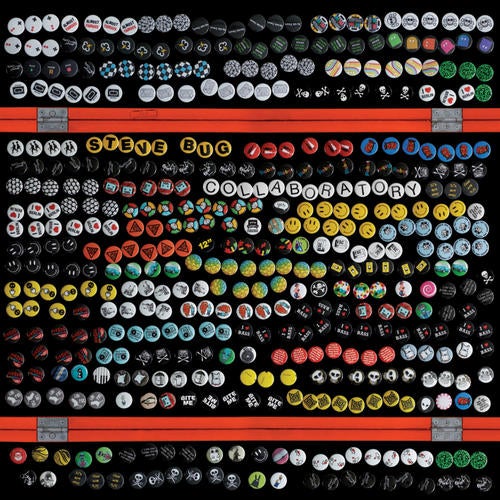 Release
Collaboratory