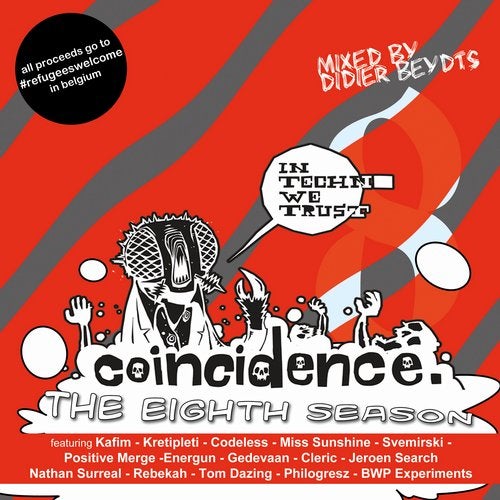 #refugeeswelcome : This compilation's proceeds will go entirely to the refugees, who have been on the run for the war in ISIS-controlled areas and who have found shelter in Belgium. With this small contribution we hope to do our part.

Another year has passed and while the world has not been a very good place, our artists have continuously released great dance music. This compilation highlights the best of those tracks, mixed by label boss Didier Beydts. And as a little bitty bonus, there's an absolute Belgian classic included that has never been available digitally.

Hope you'll enjoy the music and continue to support us next season...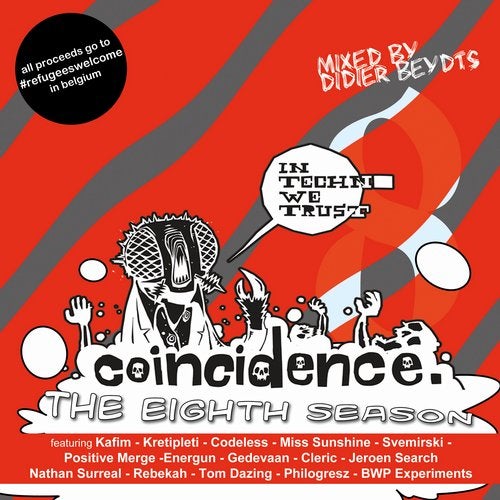 Release
Coincidence: The Eight Season