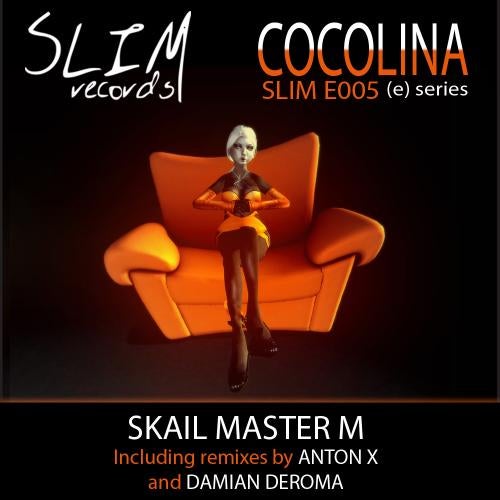 An openly provoking title, a sulphurous vocal spiral. Undoubtedly, Skail Master M Plays on with fire with "Cocolina", an exciting new release to be discovered within the (e) series eclectic frame.

Intoxicating! There's no better word to describe Skail Master M latest minimalistic leitmotiv, a sarcastic, scathing red hot techno essay entitled "Cocolina", fiercely designed to fit in as the Slim Records digital collection's fifth release. Built, as usual, on a trilogy mode, stressed up by an unambiguous, sharp vocal loop, subtlety metamorphoses itself through the influential remixes of the Swiss DJ Damian Deroma and its French alter ego Anton X,

The whole, spiced up by a vibrant, stylish cover imagined by the young talented Nefestine, instantly spreads its stimulating essence, and takes advantage of an appealing variety of beats and sounds to sustain its keen, ironic licentiousness. As for a result, an amazing, impeccably balanced electro suite, glowing as an easy going reflection of the troubled nocturnal microcosm, a world in-between light and shades, where the power of music and words combine together to compose an explosive cocktail. To discover. without any restraint or prejudice.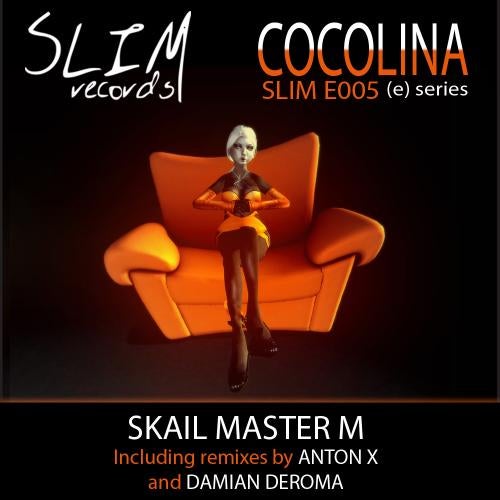 Release
Cocolina