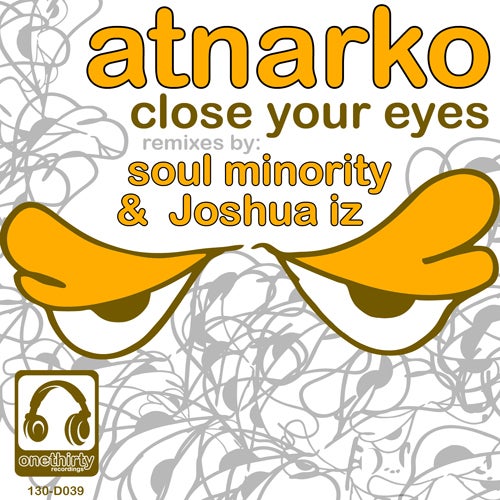 "Close your Eyes" and imagine a deep tek sound that flows through your ears, a pulsing bass line making your head snap to its rhythm, layering synth work and breathy whispering vocals building an intensity inside your body! Welcome you are listening to the new track by non other then man of the moment Atnarko! No stranger to Onethirty Atnarko's sound has helped shape the deeper tek grooves of the label, starting with his amazing remix of Chuck Loves "Yellow Truth"! Mark Farina caught an ear for the remix and included it in his Fabric mix CD compilation! Since then this helped propel Orlando based Atnarko's sound to appear on many labels across the board of underground dance music including (Tango, Lazy Days, Kolour, So Sound, Robsoul, lost my Dog & Night Shift). He & Jevne released "Get on down" last year that was very well received with remixes by Roberto Rodriguez, Replika, Kirby, & Ben Tom! His most recent fame has come from his release on Fred Everything's Lazy Days label called "Solid Ground"! Fred kept the release on top with his unreleased mixes that followed the original release!

Forthcoming on Onethirty will be "Onethirty MIXED 002" featuring Atnarko mixing the labels catalog. The mix will include label head Jevne adding extra low end and trippyness on bass guitar! There will be a tour to follow featuring Atnarko & Jevne live! look for the mix and tour dates to appear later this summer and fall!

If Atnarko has not already done it for you with his 2 versions of "Close Your Eyes" Onethirty is proud to present another man of the moment Soul Minority on one of the 2 remixes ! Soul Minority takes it even deeper yet drives you along with his signature sound of solid yet simple beats and percussion. Snappy elements rhythmically roll with the full baseline that is sure to rumble systems across the globe. The synth work and vocal rise and flow to a new level of intensity while keeping the over all vibe deep! Soul Minority has been all over charts, top 10's and in DJs sets for the last year! This remix is a sure player by any fan of his music!

You may say " How can you make this release any better" ?? Well we called upon legendary Joshua IZ to take "Close Your Eyes" to a level where the release had not yet gone, and thats exactly what he did! Slamin a groove, solid kick and bass line at ya while triping out the synth work to space ya out. This mix is a textured ride that will take deep tek djs to there more intense moments for the dancefloor! Joshua has been a long time player in the deep house world with his notable production with Chicago's Diz!

Take note to the graphic style of non other then So-Gnar (www.so-gnar.com) crew out of Denver CO! They have been behind the last 5 releases and this is yet another killer visualrepresentation of there artistic talent!

Onethirty sais: "Don't have your eyes closed and miss this release"!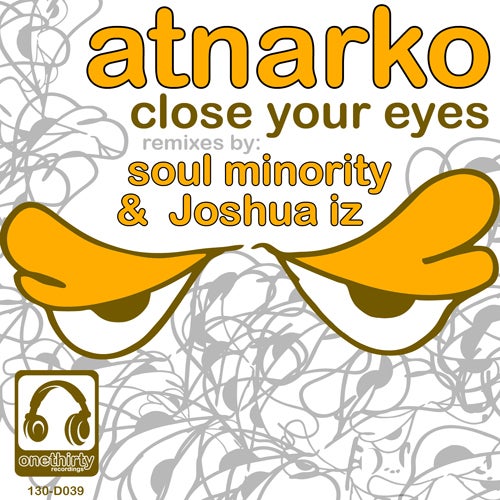 Release
Close Your Eyes