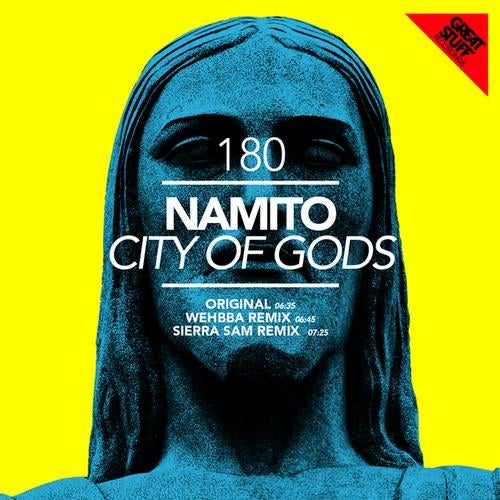 Namito
City Of Gods
Great Stuff Recordings

A classic 2007 Namito techno joint from the vaults gets revisited in the latest Great Stuff release, with the man himself supplying a hot new version alongside two excellent remixes that make for a perfect package. His 2013 mix is laden with funk thanks to its disco-inflected bassline, with the original's glockenspiel and new synth elements creating a brilliantly melodic synergy as the energetic techy percussion injects a sense of urgency into the proceedings.

Sierra Sam takes a leaf out of the Jamie Jones' rulebook, splicing a throbbing monotone bassline beneath ticking analog drum machine percussion and a nagging, filtering synth rhythm. Warm, fuzzy chords ease their way in, sustained, drawn-out notes that pan subtly and filter in and out of the mix. A held string note provides a element of tension in the second break as acid house claps join the fold, all working together to create a seriously deep, seductive rework.

Brazil's Wehbba, one of the fastest rising stars of the techno scene over the last few years, completes the package with his reworking. He delivers an absolute stormer, building slowly through layers of plump bass, shuffling percussion, tinges of acid and spooky delays. The break brings those metallic chimes and a haunting synth refrain to the fore, with fierce blasts of distorted bass and potent snare hits building up to a sizeable drop.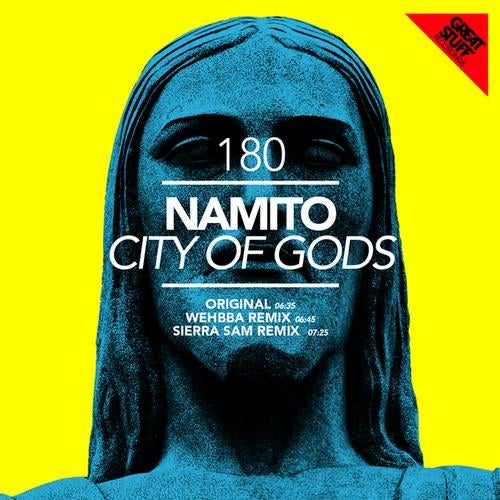 Release
City of Gods