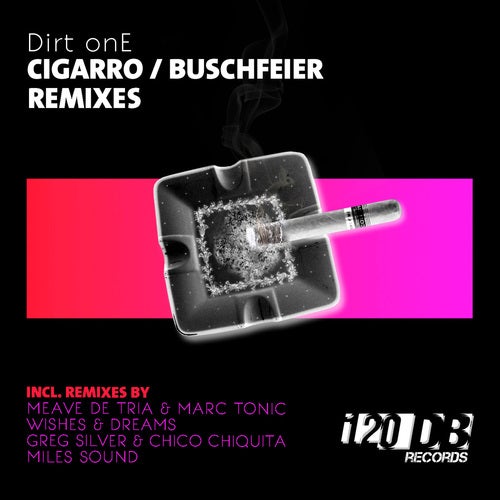 Dirt onE came, saw, and conquered the CDJ-Players! Their tracks"Cigarro" and "Buschfeier" were so popular both with DJs as well as the crowd, that 120dB definetly HAD to deliver a fat remix package. Latino-bomba "Cigarro" even got three totally different treatments:
First of all, Meave De Tria & Marc Tonic of Pink Pirates Rec. crack the dutch- respectively- swedish whip and will make everybody rock the floor like crazy!
DJ-team Wishes & Dreams of germanys electronic music radio #1 "Sunshine Live" stay in line with the sound you know from their club & radio hit "Changes", show up with a basic peaktime electro-house smasher.
Last but not least, young and fresh tech-house talent Miles Sound appears on the 120dB-scene for the first time! The resident DJ of legendary nightclub U60311 in Frankfurt/M transforms the latino-based track into a Rhine-Main-groove monster!
But the secret weapon, which is favourized by many DJs, has been remixed by the label bosses themselves:
Dynamic Duo Greg Silver & Chico Chiquita, which besides of 120dB are also hosting the "House Rotation" show on sunshine live, added some acid and electro sounds to the dark and frowning ethno-bomb "Buschfeier" and show 120dB's basic musical core: POWER!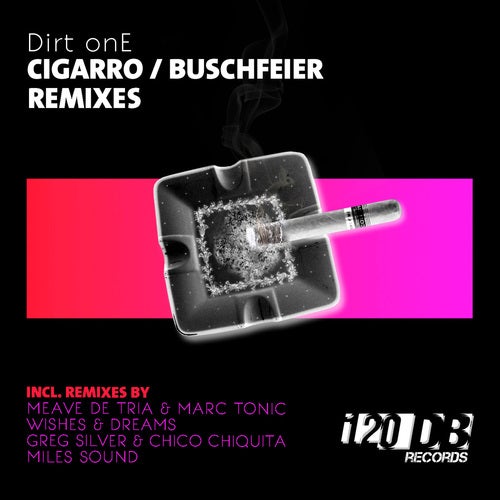 Release
Cigarro / Buschfeier Remixes