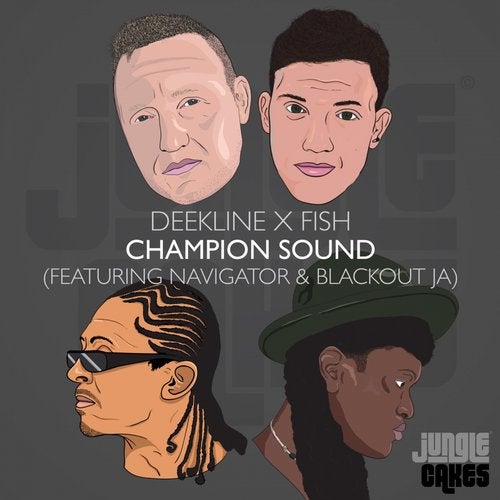 When does a track stop being a jungle tune and turn into a drum n bass tune? Maybe the man like Deekline can answer this question as we see him make a welcome return to the Jungle Cakes imprint alongside his new 'Rinse & Repeat' partner in crime (and Bristolian bass head); Daniel Fisher aka 'Fish.'
Back to the question in hand. Is it jungle? Is it drum n bass? One's thing's for sure Champion Sound is most definitely a fusion of the two. The intro throws down Skankin Piano stabs supporting a ragga induced fury as MC's Navigator & Blackout Ja spit out the riddims while bringing some serious jungle credentials to the table. A steal-bass lead is then dropped to full effect sending Champion Sound hurtling towards the drum n bass arena.
This is full-throttle fusion bizzness (with a twist)!

Let's flip for the Aries remix where we find the proceeding firmly fixed within the jungle music spectrum. Aries take Champion Sound in a lighter direction while installing a classic jungle wobble bassline. Perfect for the summertime BBQ vibes.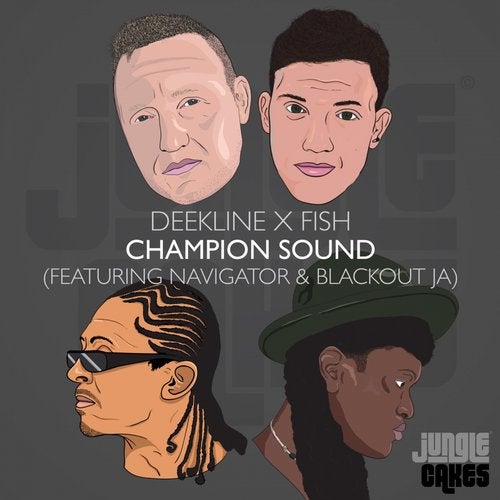 Release
Champion Sound