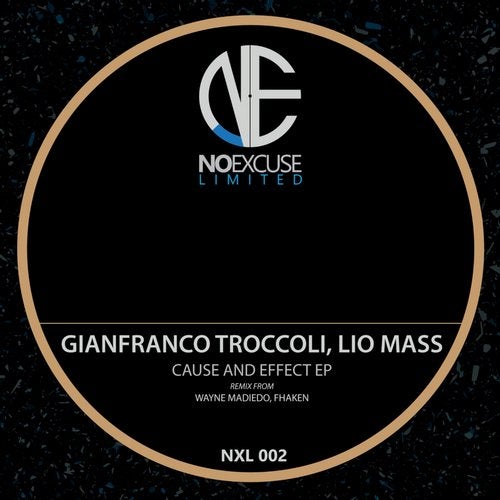 Next up on NoExcuse Limited is a three track EP from the Italian duo Gianfranco Troccoli & Lio Mass, titled "Cause & Effect". Gaining momentum with their signature punchy sound, their tracks are making their way into sets all over the world.

Opening the EP with "Cause & Effect", the hard-hitting, medium paced bass and kick combo are evident from the off. Building on this solid foundation with a series of short breaks filled with snares and vocal clips, the track pushes hard against the seams with energy. The remix by Wayne Madiedo and Fhaken offers a funky rendition of the original. With a warm and groovy bass riff taking over the remix, topped with a variety of hats and synths, this track is guaranteed to get the crowd warmed up and moving.

Closing the EP is "Red Sox", the second original by the duo. Taking a more aggressive approach, this track aches to be played loud! Heavy kicks, accented hats, and a raw clap combine to form a drum beat with attitude. Percussive interludes teamed with subtle synths build tension for that well anticipated big drop conclusion. This underground weapon is just what you need to spice up the peak time sessions.

Cause & Effect EP by Gianfranco Troccoli & Lio Mass, proudly presented by NoExcuse Limited.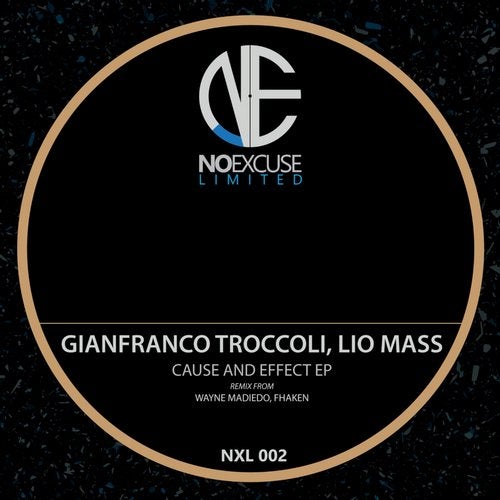 Release
Cause & Effect