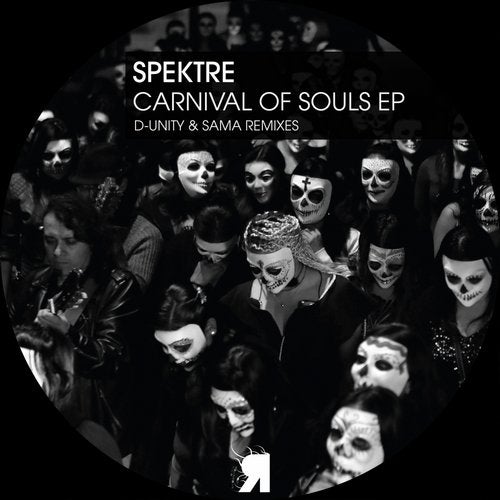 Spektre are back on home turf once again, with a sinister two-tracker.

'Carnival Of Souls' sets the scene with the relentless bang of their trademark heavy kick drum. Opening with a dark and eerie atmosphere that appropriately matches the title, the lead synths develop into uplifting euphoria, as the tracks mood transforms in the breakdown.

Second of the two original tracks 'Land Of Strays' has a building tension with fluttering synths. The powerful vocal also lifts the track and provides great contrast with the growling tones of the ominous bassline. Undeniably a peak time cut of dancefloor focused techno, this is a spark to light anyone's fire.

Track three is SAMA's remix of 'Carnival Of Souls' which is a refined version of the original with the addition of his own grinding bass stabs and thinned kick drum to allow more focus on the synth parts. Keeping all of the originals energy, it has all of the same charm but with added depth for those who like things a touch deeper.

Finishing the EP is D-Unity's remix of 'Land Of Strays' and stripping away many of the originals synths it's a percussion lead alternate version. Using the vocal and only short bursts of synths, this darker version has more ferocity to it, and will no doubt be a favourite with those who play a harder style of techno.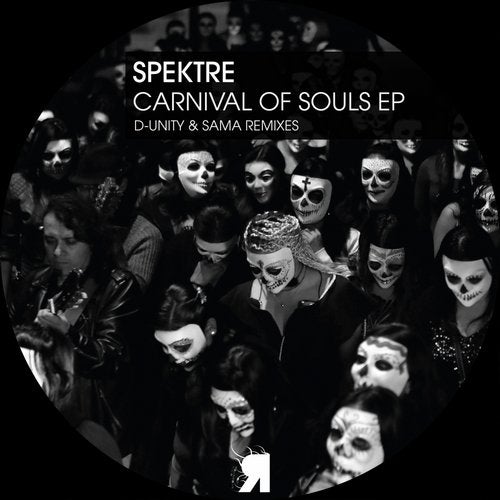 Release
Carnival of Souls EP