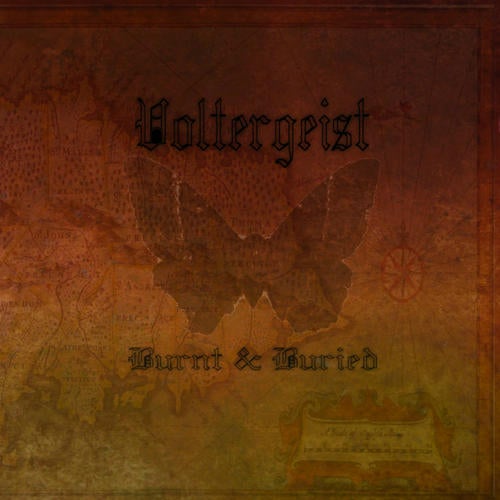 Finally, after over a year of work on this, it's ready for everybody to hear... Featuring guest performances by Frog Pocket, Mike from Trembling Bells and the fantastic vocal textures of GNAW's Alan Dubin (from one of Voltergeist's favourite bands of all time, Old Lady Drivers).

Using treated elements from some old Calypso and Mento records as textures and loops, Voltergeist aims to give the album a "piratey" feel, citing the passing of his grandfather as a main contributor towards reflective times in the studio romanticising about his childhood fantasies.

There's even a sample from a Jamaican Jerk Sauce specialist giving a taste demonstration. Spicy food is the most widely accepted designer drug!

Regarding the artwork, there are nautical compasses and an old John Speed map of Jamaica blended into the background, and a nice trippy close up of a Black Witch moth blended into the tracklist page of the inlay. There's also a silhouette of a Black Witch moth on the front cover, covering the St. Thomas Parish of the Jamaica map (where the Morant Bay Slave Rebellion occured back in 1865).

In Jamaican folklore, the Black Witch moth is known as a "Duppy Bat". It is said to be an embodiment of a lost soul, or a soul not at rest. The Jamaican National Heroes George William Gordon and Paul Bogle were hanged at Morant Bay by the British authorities for their part in the rallying of the slave workers, who set fire to the Court House and the nearby buildings in anger. They were buried in a shallow grave behind the Court House.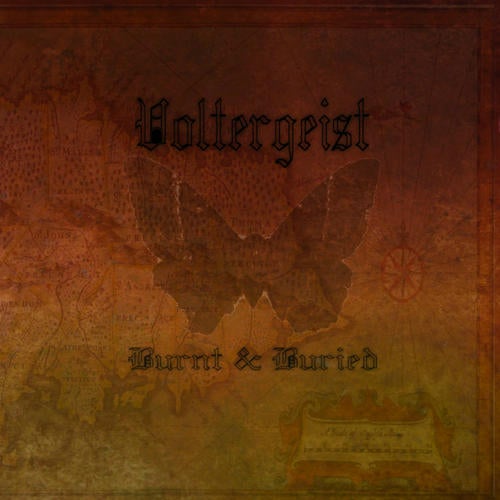 Release
Burnt & Buried