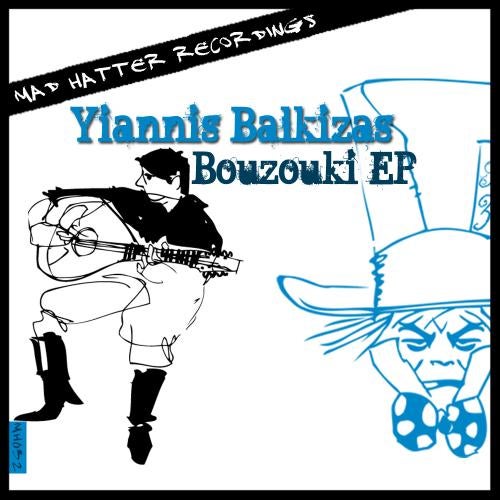 The Mad Hatter collective has been churning out cut after cut to rock the spot and for it's thirty second release they bring you Londoner production wizard Yiannis Balkizas, who delivers what has to be one of the most unique releases to hit this imprint yet!!

At Mad Hatter Recordings we strive to bring you cutting edge techno and tech-house that pushes the limits of today's current dance floor culture to the max!! This release is all about pushing things into new territory. There is not doubt that this EP is taking things to the next level!

Starting things off with the gem of all gems is the one that people will be talking about at the clubs titled, Stavros Plays The Bouzouki. What a track...this is filthy! Crisp percussion and tribal rhythms laced with a bass line that will have the club getting down in full force. The trick effects and cutting edge programming are absolutely brilliant and wait until you hear the bouzouki guitar break....it's unstoppable from that point on.

This is 100 % quality ladies and gentlemen. Totally fresh beats that just speak to the mind, body and soul!!!!

Next up we have a track titled Par-Don...full on drum filled dark futuristic goodness that is meant to destroy those floors that like it a tad bit more serious and edgy! Intricate vocal edits and dangerous effect programming take the listener on a journey into the quirky depths of club land. Check this and let the eccentric side of you come out! Totally nasty and full of depth, Yiannis Balkizas really bring the heat here. Drama for the dance floor!!

Pure magic from Yiannis Balkizas courtesy of Mad Hatter Recordings. Keeping it real and keeping it true to the sound of the underground.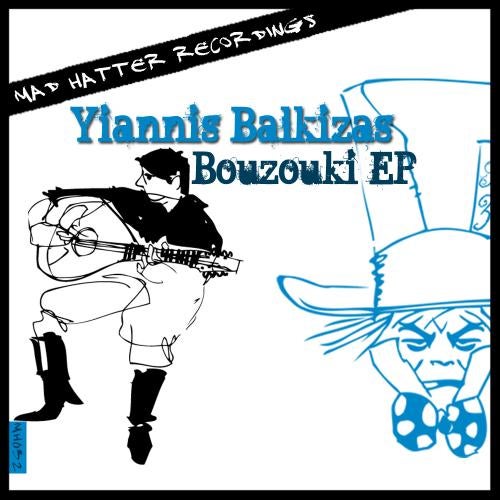 Release
Bouzouki EP