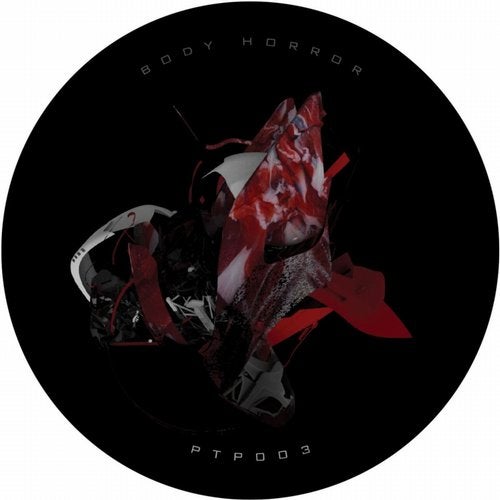 Purple Tape Pedigree, the New York City electronic imprint run by Geng, is pleased to announce its second release for 2015 with the opening of a split 12-inch series: Body Horror. After the frantically-paced Ride Or Die EP by Celestial Trax in February, this is a bold departure into the less-frequented realm of 95-120 BPM: an open challenge to explore space and rhythm to both the producer and the dance floor.

On Side-A, London's Trap Door and Ra's Al Fatale combine as Gang Fatale to mix a pot of 80's funk/boogie, newer rhythmic themes such as "lite feet," and their spiced-up metallic reverb. It's more white sands and Max B than their previous, typically rigorous workouts, but each tune is a continuous build to the dance floor. "Never Enough" blows up in starts and stops, playing hide and seek with its percussion as a disco ghost wanders in and out. "Wanting Some, Getting Some" thumps on with a funk foundation, eventually melting decades worth of drums, bass slaps, and vocal stabs into a bona fide club pounder.

Side-B is where things get darker. Her Records' CYPHR upends his own palette, having already masterminded a solitary world of kaleidoscopic ambience and sub-heavy percussion, into two rollers drenched in viscous psychedelia. The sequential narrative is loudly apparent in each track as he offers a swarm of rhythmic modes for us to sink within. "Lone Peak" starts off cold then pours into a stormy dembow routine, while "ColdCall" breaks apart clouds of trickling grime tropes with a murderous, flexing stomp.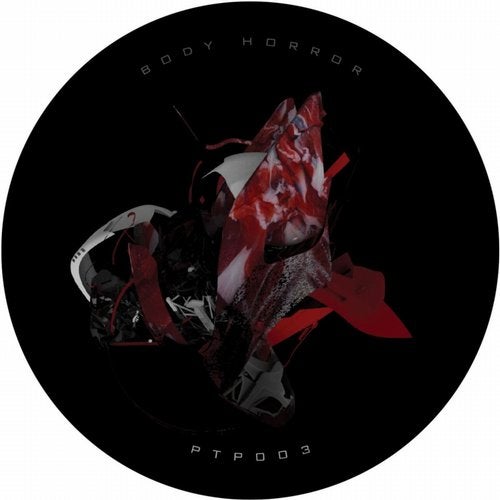 Release
Body Horror I