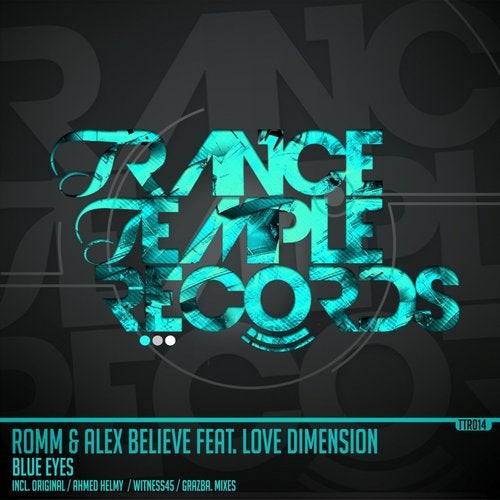 We are excited to finally announce the third release from our vocalist "Love Dimension" here on Trance Temple Records after the successful debut release with us (New Era) which was supported 2 times by the legend "Armin Van Buuren" and featured in 'A State of Trance - Future Favorite Best Of 2014', this time the Ukrainian vocalist teamed up with the talented Russian producers "Romm & Alex Believe" to present "Blue Eyes"

You will find all kinds of trance in this release to satisfy everybody, from progressive to high energy uplifting ! four mixes are here to make "Blue Eyes" a complete package and suit all tastes in trance.

The original mix is a perfect blend of club grooves with beautiful deep progressive elements, the massive melodic touch with a catchy lead, a playful bassline and the warm breakdown and mesmerizing melody with the classical piano piece alongside with spellbinding angelic vocals.

"Ahmed Helmy" presents his brand new banging mix but now more stronger than before and he brings his bigroom trance touch to turn it into a club choice with emotive lead, beautiful breakdown, emotional choir mixed with piano melody, driving bigroom elements and banging drop.

"Witness45" made a big remix as usual full of proggy touches with catchy lead which injects ultimate groove from the outset. mixed with the soaring bassline that makes it more clubby, followed by a beautiful melodic piano breakdown.

"Grazba" our a&r took the track to another place changing the vocal's pitch and going for another melody all in an energetic uplifting format. Driving basslines, acid lines and high energy drums and percution leading to a dreamy breakdown all with an anthemic lead sound for those peak time moments.

We hope you will enjoy this release and thanks a lot for your support! - Trance Temple Records.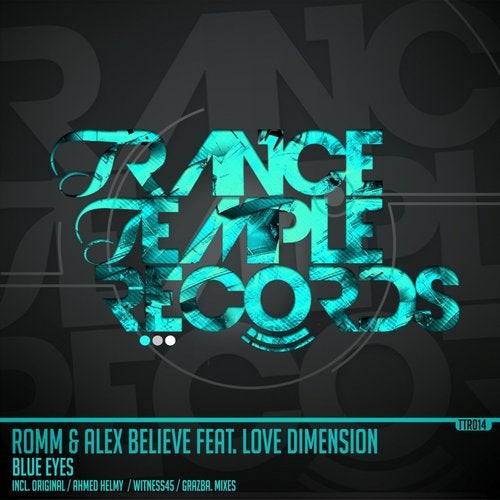 Release
Blue Eyes