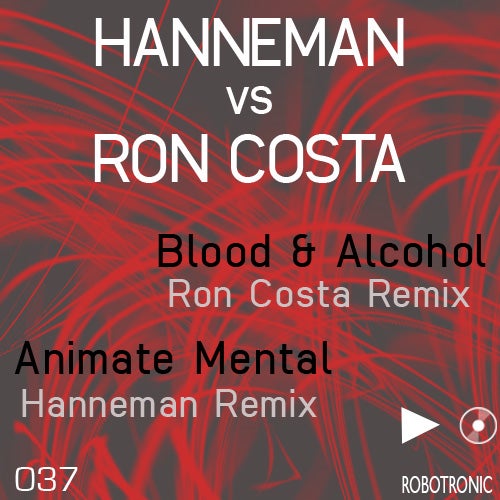 Hanneman vs. Ron Costa

Blood & Alcohol vs. Animate Mental EP

early feedbacks:

Gregor Tresher :Both Original & Ron Costa Remix of Blood & Alcohol sound great! Will play!Chaim :cool ep thxClaude VonStroke :Downloading for Claude VonStroke, feedback to comeLee Jones : Groovy !Martin Eyerer : strong release. will play this sat in my radioshow.thx!Javi Bora (2020Vision) : Animate Menta is niceMurray Richardson : like the ron costa mix of this - will be dropping this across brasil over the next few weeks for sure!Tsugi magazine :original is cooolNacho Marco (Loudeast, OM, Pacha, Freerange) :Blood & Alcohol is a killer, looking forward to play it on a dancefloor and see the reaction !Tripmastaz : will smack da shit out of it :)Fafa Monteco : Excellent indeed !Arno N'Joy on Radio Béton 93.6FM, Tours, France un peu dark pour moi mais aime bien le rmx de Ron Costa !Corrie (eatmorebeef Buenos Aires) Comments: Both Animate mental are great! Playing it tonight! :)Noah Pred :Not really feeling the vocals on the first track, but otherwise solid grooves throughout!Joachim (Sound Architecture )I like the Originals and the remixes.. in the box ;) favourite for me is the deep animate mental remxi from Hanneman..Juan Sanchez :cool ron costa remix!The Alpha Rhythm :Animate Mental is for me.... Much love and respect !!!!Kiko Martínez : DocePulgadas RadioShow :GREAT REMIX...RON COSTA DID A GOOD JOB
F.E.X : i like bot originals...;)
Mike Spirit : I like the storys ) Will play it for sureJADE :Nice release ! SupportONLY FOR DJ's :Ron Costa is on fire !! I love 'Animale Mental's bass and the groove is fantastic :) Hanneman is really blowing my mind as well, especially with his Animale Mental's remix. Superb EP !Feodor AllRight & Elena Mechta (AMDJS Radio Show - 30 radio stations in Russia, Brazil, Lithuania, Latvia, )Ron Costa remix sounds very nice, but there are some "dirty words". We will not play it. Thank you.Supernova :Ron Costa rmx for us. Thanks!Laurent N. Garnier : 2 good originale tracks, with 2 excellent remixes. I will play & promote them for sure, on my Radio shows and parties. FULL SUPPORT (as always) !!!Alexey Meshkov (noocat):blood & alcohol !Olivier B Perfect for me !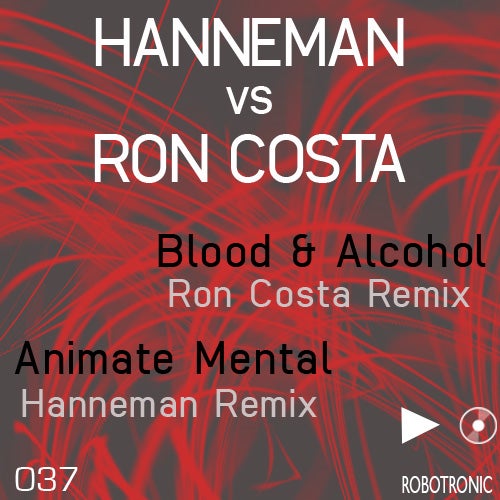 Release
Blood & Alcohol / Animate Mental EP