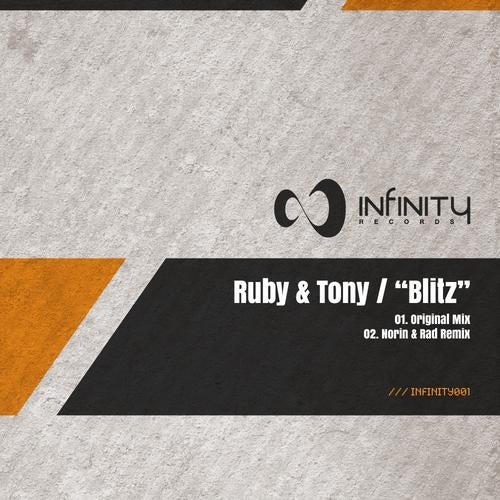 Infinity Records - the new trance label from Jon O'Bir - is excited to announce its debut release...

Ruby & Tony - 'Blitz'

A new EDM label needs to celebrate its arrival - and demonstrate its intent - with a monster debut release, and with the awesome 'Blitz' from Ruby & Tony - A.K.A Ruby Yakubo & Anton Lunev - Infinity Records has done just that.

Suitably titled 'Blitz' (Definition: an overwhelming all-out attack!) it blends a killer groove, warm stabs and infectious bells, combining all that is good in EDM at this moment in time in one powerful track. Recently tried and tested in Jon O'Bir's own live sets it has delivered on every single occasion.

As part of the release, we are proud and delighted to include a remix of 'Blitz' by two guys who have been really making a name for themselves these past few months; 'Norin & Rad' take the original and add their stunning signature-style groove to the mix. Another tried and tested, guaranteed club smasher, as can be testified by Jon himself.

Jon and the team behind Infinity Records are truly excited about this debut release and look forward to sharing more musical gems with you over the coming months.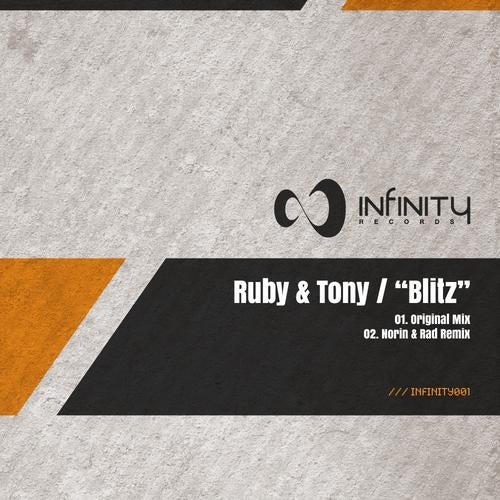 Release
Blitz