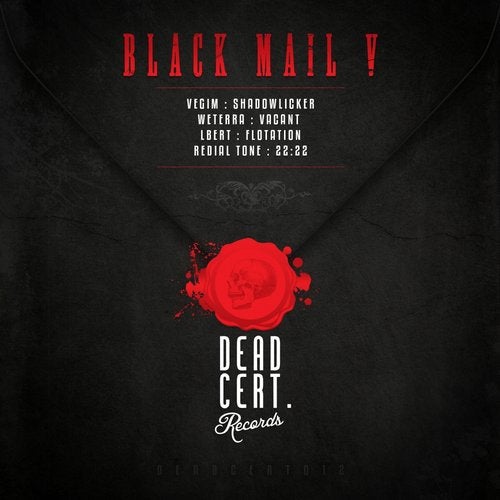 Black Mail V various artists EP, supplied by Vegim in Kosovo, Weterra based in Germany, LBERT in Spain and Redial Tone from Montenegro.

VEGIM : SHADOWLICKER - Respected and established Techno pioneer from Southeast Europe, owner of TMM Records, Vegim brings his trademark energy to the opening track with a stabbing lead part and fearsome thick claps that crack like thunder. The 90's influenced digital texture and looping FX samples provide a dramatic ambience which could be described as the perfect storm.

WETERRA : VACANT - Set to be Weterra's first release ever and instantly captivating with the hypnotic bass line, it draws you in like a candle attracting a moth in the dead of night. Trapped in a rolling groove, the track's textured effects crash like waves breaking on a rocky shore. Simple in its concept this slice of dark techno is a superb example of why less is more.

LBERT : FLOTATION - Promising Spanish producer, Albert Acuña's appropriately titled track, perfectly describes the airy lead sound that moves like a dancing shadow. Washed with reverb, the track has a light and spaced out sound that is brought back to earth by the hammering kick drum. Held together by the offbeat hi hat, the tracks contrasting textures make it the ideal transition track designed for taking DJ sets in new directions.

REDIAL TONE : 22:22 - Aleksandar Grum also known as Redial Tone, has a string of releases under both of his production aliases. The crunching heavy percussion sets an unnerving tone that is soon layered with machine like mechanical drums. By far the most industrial of the four tracks on this release, dark and twisted pads morph in the background and help maintain its intensity, whilst being pushed forward by the tapping lead sound that skims across the track with a strong focus the dancefloor at all times.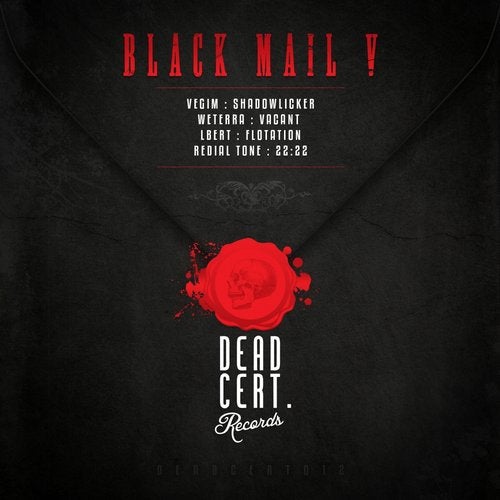 Release
Black Mail V