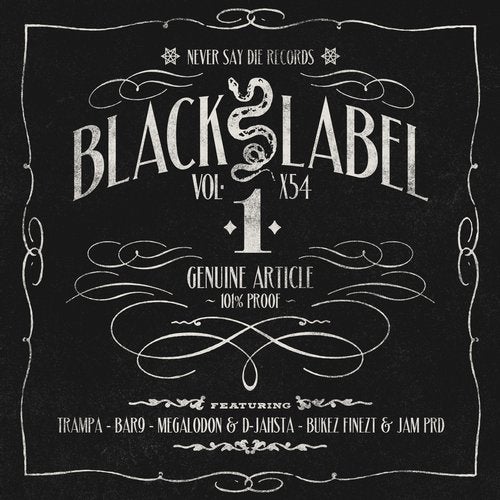 Marking the first release in the new Black Label series from Never Say Die Records comes Volume 1. The four-track collection comprising of work from BAR9, Trampa, Megalodon & D-Jahsta and Bukez Finezt & JAM PRD is a fond delve into the classic origins of Dubstep; weighty and atmospheric bass that will delight long-time fans.

Rising talent Trampa kicks off proceedings with the utterly sinister 'Gas Tank'. Let the sustained drop fully submerge you as the uncompromising drum patterns ricochet alongside fierce stabs of vocals. Powerhouse pair BAR9 are up next with a nod to their archetypal sound; the galactic-tinged 'NEXUS-6' delivers a moody and intense bassline that is interspersed with haunting synth riffs. The first of two collaborations comes from Megalodon & D-Jahsta with 'Demon'; a straight-up annihilation of the senses. Gnarling and abrasive cuts of sub-bass and dissonant harmonies drag you along, with chilling lyrical interjections. Bukez Finezt & JAM PRD round off the EP via 'LZRZ' - an immensely satisfying sequence of gurgling, rhythmical reverberations.

Deep, dark and imposing - Black Label Vol.1 is an essential addition to any bass head's collection.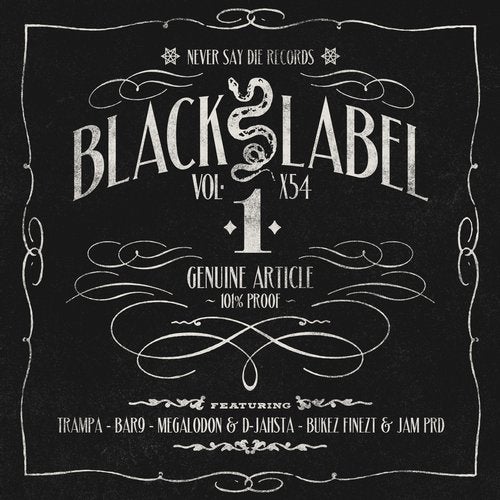 Release
Black Label Vol.1