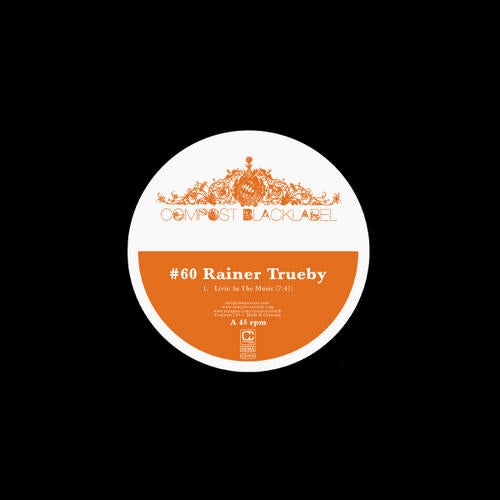 Release Date

2010-02-15

Label

Compost

Catalog

CPT3451
He was born in Stuttgart on 20.08.1971. He was raised in the Neckardelta, a prosperous economic region along the river Neckar. He is catholic and goes to church on christmas. His first DJ experience was in an old people´s home (Arbeiterwohlfahrt) in Stuttgart in 1990 where Rainer was the host of tuesday afternoon´s teadance, developing a feeling how to rock an elderly but open-minded crowd (65+) with classics like "Es gibt kein Bier auf Hawaii". After having that DJing experience, Ali & Basti Tiefschwarz gave Rainer a sunday night residency @ their ON-U club in Stuttgart where the motto was "all things nice" ranging from Soul Funk Jazz to Hip Hop and Talkin Loud stuff. In 1993 Rainer met Compost head honcho Michael Reinboth. After some 12"s with A Forest Mighty Black and some compilations ("Glücklich") he teamed up with Christian Prommer and Roland Appel to form the Trueby Trio. Some 12s, one album ("Elevator Music"), one remix album ("Retreated") and numerous remixes followed. His club residency Root Down @ Waldsee / Freiburg is 10 years old now. He likes to play chess with Michael Reinboth. He likes a glass of wine as well. A decent meal too. His Panini worldcup picture swap partners are Michael Reinboth, Leo Prommer (son of the mighty Chris Prommer) and Mark Burow who always wants 2 for 1. At the moment Rainer rocks clubs worldwide with his unique mix of Soca, Bluegrass, EBM, Gothic, Cajun, Regional Mexican and Happy Hardcore. He sometimes throws in a bit of Calypso for good measure.

By the way 1: Livin In The Music is sung by Vanessa Freeman.
By the way 2: Rainer is making this music with Danilo Plessow aka Motor City Drum Ensemble/
aka Inverse Cinematic.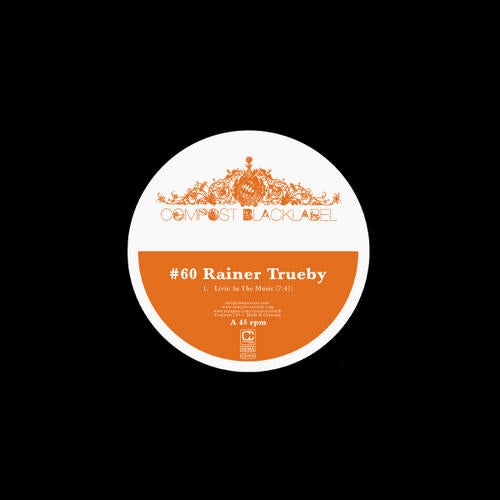 Release
Black Label #60
Release Date

2010-02-15

Label

Compost

Catalog

CPT3451