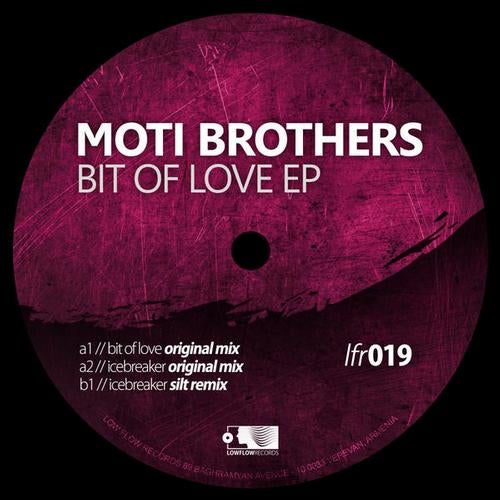 The summer of 2011 is going to its logical end, and
after all this season madness and holiday
impressions, Low Flow Records comes again to hit
you up with a fresh wave of quality deep house
vibes.
Hungarian DJ/Producer-duo Moti Brothers has
already
established itself as a quality producer team
throughout the years, appearing on such imprints as
Tokyo Red, Ready Mix Records, Liquid Grooves and
many others.
'Bit Of Love' EP is the duo's tribute on Low Flow
Records, where the guys are presenting two original
cuts - 'Bit Of Love' and 'Icebreaker', both of which
are the full embodiment of the trademark Moti
Brothers sound, with their warm basslines, chopped
synthie riffs and distorted sample cuts.
For the remixing duties, we have pleasure to
welcome
German up-and-coming deep house talent Silt
(Daniel
Conen), who also appears on Low Flow for the first
time, but has already rocked the scene with
numerous amazing tunes and remixes produced for
Grouper Recordings, Ready Mix Records, Brown
Eyed
Boyz and Dutchie Music to name a few.
Moti Brothers - 'Bit Of Love' EP is definitely
something that should not be missed and it's kind of
a
balm to the ears of both amateur audience as well
as
the scrupulous professionals and DJs.
Welcome to the new season and keep an eye on
our
release-line, as you know - we bring the best!
Low Flow Records is in da house!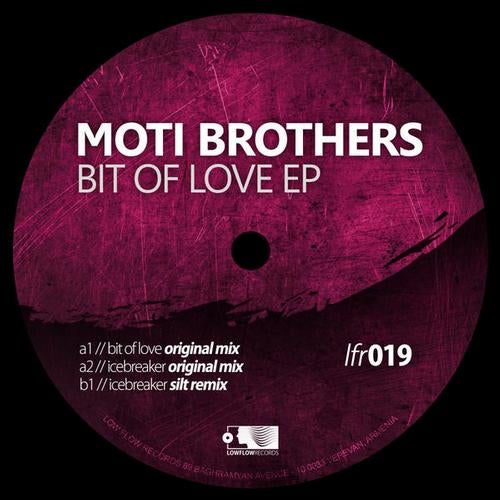 Release
Bit Of Love Ep