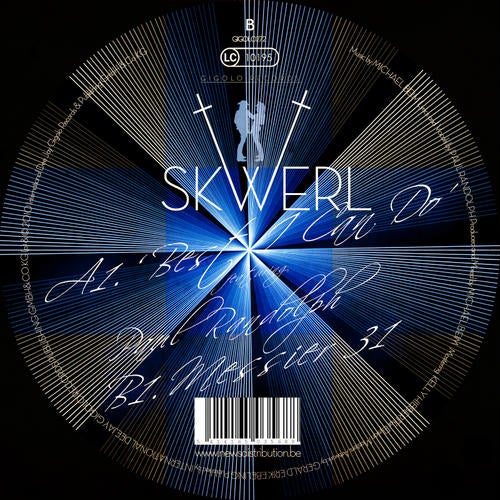 Release Date

2010-05-24

Catalog

GIGOLO272D
Its my soul shifted and my eyes lifted, that keeps me holding on.'

Best I Can Do is the title of Skwerls newest EP and the title track, featuring Paul Randolph on vocals. The title might seem a little at odds with an artist whose catalogue consists of a handful of releases, but under the surface lies the youthful idealism of an inexperienced producer pushing at every turn. So it should come as no surprise that Skwerls inspiration comes from a enduring passion for Chicago/Detroit old school House, a period in music, not unlike punk before it, that was dominated by young, poor but deeply inspired young artists. It is with this frame of mind that we introduce you to the latest Gigolo offering!

The Genesis for Best I Can Do can be plotted to the first time Skwerl heard Paul Randolph, on Carl Craig's cover of The Stylistic's People Make The World Go Round, I was really moved by the magical performance and honesty in Paul's voice. It was therefore only a matter of time before an inspired Skwerl would reach out to collaborate thus during my stay in NY in 2008 I sent Paul a basic track sketch that would eventually shape into "Best I Can Do". The result is obviously a very early Chicago/Detroit Old School house sound, something Skwerl accounts to having a real native legend on board Mr. Randolph is delivering from within the deepest, realest and most honest corners of a Man's soul. Paul Randolphs credentials are undisputable, amongst his colloborators has are Tony Allen, Odetta, and Johnny Johnson, to name a few. He was lead vocalist and bassist for the Detroit-based New Orleans-style funk and blues band Mudpuppy. After his stint with Mudpuppy, he went on to perform and record with Amp Fiddler, iSoul8, As One, Tettory Bad, Zed Bias, and currently, the Berlin-based, Jazzanova.

On the flip we find Skwerl doing what every artists does after they have done the best they can do, which is to reach for the stars. I am a stargazer by nature. On the most fundamental level I think every human being is fascinated with the celestial display. Messier 31 is a mind-trip I take every time I imagine what it would be like to pilot a spaceship at unthinkable speed through and beyond the known galaxy.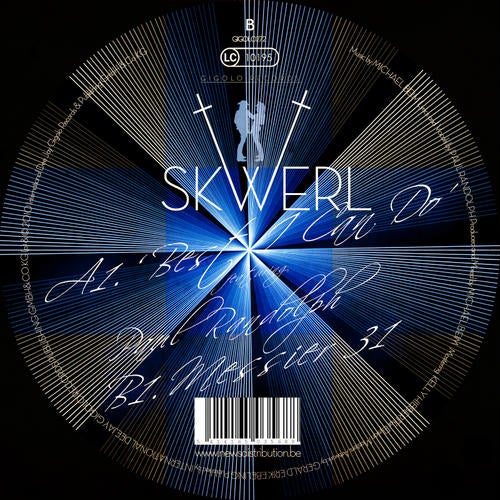 Release
Best I Can Do feat. Roland Randolph
Release Date

2010-05-24

Catalog

GIGOLO272D