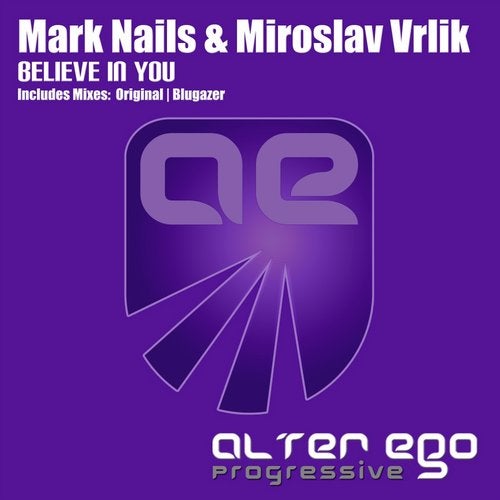 Mark Nails & Miroslav Vrlik join for Believe In You and their first production together on Alter Ego Progressive for release 165! The European craftsman fuse their minds together brilliantly with a track with it all, energy, passion, drive, captivating themes, great synth-work, playful vocals and a clear sign of great things to come! We also have a delightful remix from Blugazer on the flip!

The original mix is led by a hard hitting, crystal cut ripe undertones, alongside highly grooving percussive lines and floating melodic chimes! Also on show is a delightfully emotive side chained saw theme, evocative plucks and soothing strings! Mark Nails & Miroslav Vrlik provide us with subtle building intro tones, followed by an expressive and interesting break led by lulling pianos and a fun vocal tones before exploding into a big saw theme pay off!

Blugazer completes the package with his darker mix of Believe In You, adding a more mysterious and deeper atmosphere giving this track a real edge!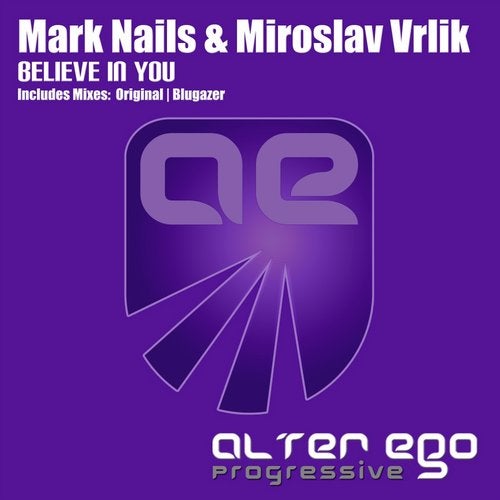 Release
Believe In You