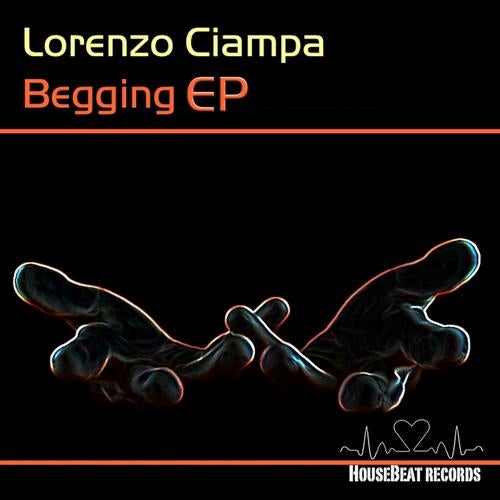 Lorenzo Ciampa, for the first time with Housebeat Records, offers a very innovative sound.
It is not the first time that HouseBeat Records propose high-level deep house music, but with this fantastic ep looks to the future with deep sounds and at the same time acid and attractive, which give energy to the dance floor.
Happy dancing!


Alfonso Padilla (http://www.alfonso-padilla.com)
Very nice, downloading thanks.

Amine Edge (Exploited / Noir Music)
thx

Marco Carola (Music On)
download For marco carola

Richie Hawtin (Minus)
downloaded for r hawtin

Dan Marciano
nice !

Felix JR (Ibiza Global Radio)
Yes for me felixjr.com

Miki
Soundz Good Thanks!

LightWave Radio
Cool Tracks , nice vibes !

Andrea Colina
Thanks A.C.

Cesar Bass Romero (Simply City) ((Hope, Renaissance, Doc Management))
Thx

Vazik (Sounds Of Earth / Mexico)
nice and deep, thx

Leandro Dutra / Lea D (Baroque / In Deep / Witty Tunes / Cromarti / Spring Tube)
cool tracks! will play it out thanks!

Joey Silvero (distant people)
slamin groove here, the percusson and detail is fantastic

Jerry Ropero (Interlabel)
good work!

Marciano(Italy) (La Famiglia Recordings/Stereo Productions)
nice work! Grazie

Lorenzo Al Dino (Royal Plastic UK, Ibiza Global Radio, Jockey Cl (Royal Plastic UK, Ibiza Global Radio, Jockey Club Ibiza, Nassau)
well done !

Marco Duranti (UGLH)
Walking....and Crazy on for me thanks

Ario (Fontek/Desolat)
Begging best mix!!! TNX

Luca Maniaci (Area Remote / Natural Rhythm)
nice music, thanks

Dj Bryant
LOVE IT LOVE IT LOVE IT

The Mekanism
Downloading for The Mekanism. Thank you for the music.

Madeni (Tulipe /Not For Us )
i like the whole release!!! great works! tnx

HBR Music (HBR Music)
nice one!

Strangers Boys (Worldwide)
yeah! Great work ;)

Tony Williams
Will try Begging & Walking This Time. Thanks.

MARIO FERRINI (Ferrini Records, Radio X)
downloading, thanks

Dj Alexia
Down Loading For Dj Alexia. Thank You.

Joy Kitikonti (Whist, Neurotraxx, Start records - Footloversmusic)
HQ Music!! tnx

Mario & Eric J ((Downgrooves))
Very nice! Thx.

Dj Mark Bisson
Nice selection of deep house tracks.

Dani Rivera (Good Vibes Music)
Crazy On my favourite ..

DJ Mike Ivy
walking this time is cool...

Miss Disk ( friskyradio-Paradigm Deep Sessions)
Thanx!

2 O' CLOCK RON
walking this time !!

D-phrag (System/Bonzai/Balkan Connection/Baires/Mirabilis)
May try Walking

Phil England (The Mansion)
Nice music! Super deep and very playable.

BARBUR (Asymmetric/Eisenwaren/Kostbar/Wired/Digital Imprint/Gos Music St)
Nice EP. Begging the best!! Thanks

Deepinradio.com
So good! Thumbs Up.

Ricky kk (Housebeat Records, Smoke Joke Records, Senssual Records)
Support! Begging & Walking This Thime are my pick :)

Fernando Campo (Sonora Track Recordings)
Thanks for the music, Nice:)

Mr. ThruouT (Celestial Recordings, HouseBeat Records)
nice EP!! "walking this time" my favorite. full support for Mr.Thruout

Juanmy.R (Sponik Muzique)
Thanks for the music, Nice:)

Urban Legend Recordings
Thx!

Apsara
very nice EP!! downloading!

Mr. V (M4T, SOLE CHANNEL MUSIC)
nIce release guys! will def push

DJ Ocaso (Pure.FM)
Great tracks!

Global Dance Session
This EP is f***in awesome! LOVE the begging track! Full support!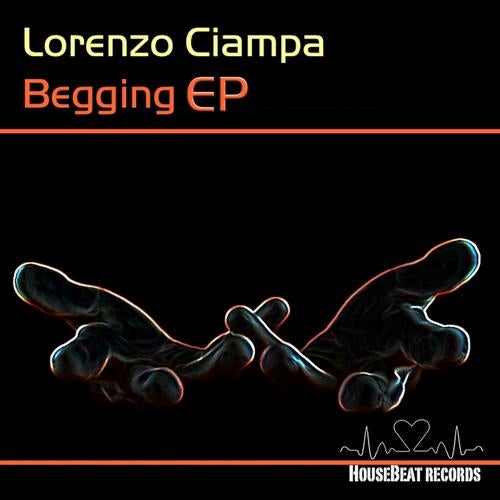 Release
Begging