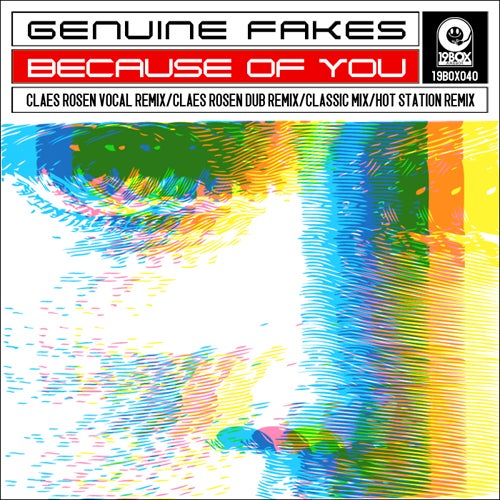 GENUINE FAKES is the alias of a famous Japanese producer who wishes to keep his name unknown. After he released the "Okinawa Lounge Sessions" album on 19BOX RECORDINGS, several of the tracks reached the No.1 slots on a Japanese digital download website. "Because Of You" is a highlight cut originally taken from the album. The original mix has a unique sound in between reggae and house, so we've gone ahead and commissioned remixes from some fantastic talent!

This package includes Sweden's CLAES ROSEN, Japan's cool chill-funk outfit HOT STATION and a remix from GENUINE FAKES himself.

Claes is known for having a very eclectic and atmospheric sound that shows off a quality of production that is rarely heard these days. His music stretches far beyond the traditional boundaries of electronic music - whether its a deep house track meant to make you sway in a hypnotic state, or music for Swedish TV-commercials. His clever and forward thinking approach to electronic music has rapidly taken his name to the utmost stratum of producers. To many, his name is synonymous to the finest music within the genre of progressive house and trance. Not to be out-done in those genres, he has also gained acclaim as "Best international producer" under his dubstep alias L-WIZ.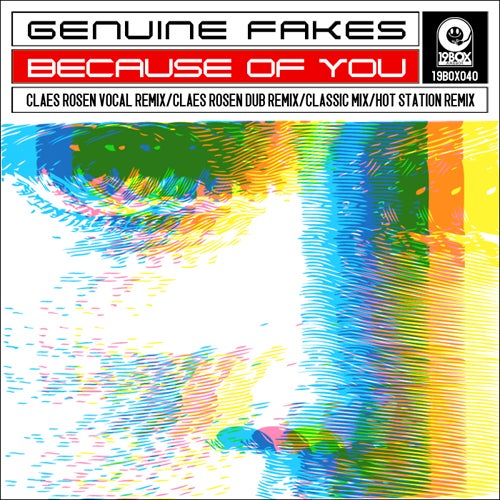 Release
Because Of You