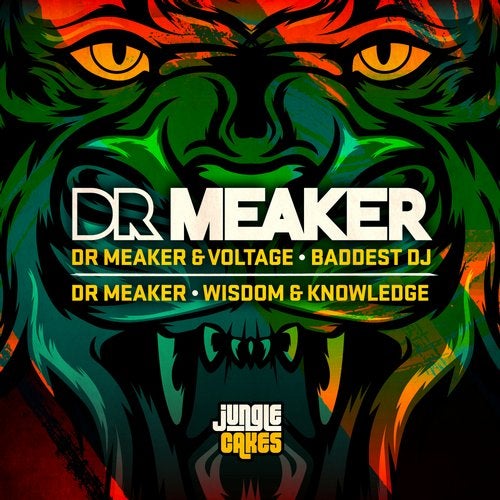 Jungle Cakes are proud to present, Dr Meaker 'the hottest Live UK Drum & Bass act right now'.

Dr Meaker headed up by lead member Clive Meaker is a producer known for many styles not only in drum and bass but including soulful liquid classics and dancefloor bangers on top labels such as Ministry Of Sound, New State, Spinnin, Sony, Exceptional Records and V Recordings, to name a fews.

Now teaming up with leading Jungle and Drum & Bass label Jungle Cakes, Dr Meaker has made two exclusive classic Bristol rollers. First up is Baddest DJ a co-production with super-hot producer Voltage, that nods to the original jump up jungle vibes of days gone by. Whilst the flip sees Dr Meaker fly solo on Wisdom & Knowledge, taking it rougher and tougher for the raving crew.

Dr Meaker started their journey as a Bristol based sound system comprising of electronic and acoustic musicians. The band soon built up a strong following and quickly gained the attention of the BBC, who gave their track 'Rubber Gloves' some airtime. They then entered the Glastonbury Festival Unsigned Competition and were the outright winners of the Dance Music category.

By 2008, Dr. Meaker had dropped their first ever studio LP, 'A Lesson From The Speaker'.

By 2014, the band released a hugely successful single with Circus Records, which led to a full album record deal. 'Right Back' propelled the band into mainstream success, with a UK top 40 dance hit and bags of commercial airplay.

After a flurry of licensing offers and remixes, Dr. Meaker dropped their second studio LP, 'Dirt & Soul' in 2016. It went straight to No. 3 in the iTunes Electronic charts and was the No. 1 selling Drum & Bass album in the world.

5 playlist tracks at BBC1Xtra and 1 playlist track at Radio 1. Many features including 'Smash of the week', Mistajam's 'Radio ripper', Annie Mac's 'most played' plus more.

Radio support:
Annie Mac, MistaJam, Zane Lowe, DJ Target, B Traits, Trevor Nelson, Sarah Jane Crawford, Pete Tong, Rob Da Bank, Huw Stephens, Adele Reberts, Yasmin Evans, Phil Taggart, Sara Cox, Ras Kwame.

DJ Support:
Hazard, Camo & Crooked, Roni Size, BREAK, Crissy Criss, Fabio, Grooverider, John B, Armand Van Helden, Macky Gee, Ray Keith, DJ Marky, DJ S.P.Y, Bailey, Bryan Gee, Etheral, Stamina MC, Rob Smith.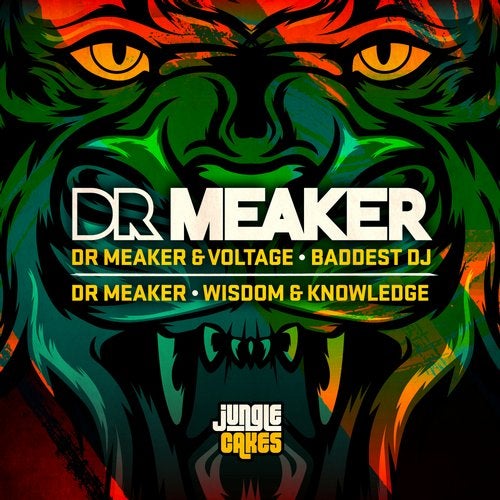 Release
Baddest DJ / Wisdom & Knowledge