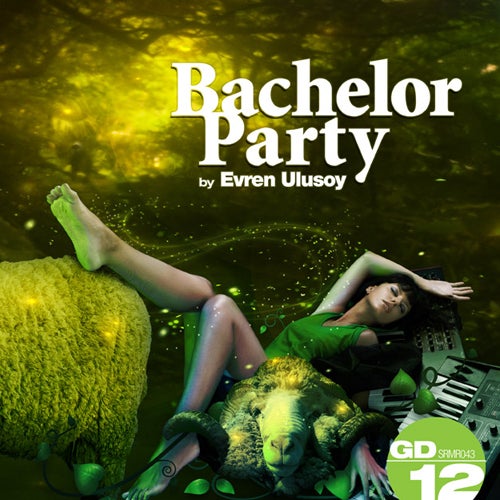 RReady Mix Records is proud to present Turkish genius, Evren Ulusoy.

Evren Ulusoy first appeared on Ready Mix with his remarkable interpretation of Sebastian Davidson, Edwin & Ferdys The Zound Of Muzik".

This talented and unique groovologist transcends the typical box of categorizations, holding true to his broad musical tastes. Producing under various musical guises with his interest and talent spanning the spectrum from electronica to downtempo among several derivatives of electronic dance music. Evren Ulusoys productions are consistently garnering support from such industry luminaries as: Laurent Garnier, Hernan Cattaneo, Nick Warren, Nic Fanciulli, Eelke Kleijn, Sebastian Davidson, Dave Seaman, Nikola Gala, Bioground, Da Funk, The Flash Brothers, Spiritchaser, Florian Kruse, Eelke Kleijn, Stuart Knight, and Jerome Isma-Ae`.

The original version pays homage to the San Francisco vibe with its chilled-out, yet extremely funky, billowing filtered sax, while the hypnotic, effervescent, minor chord stabs reminds one of baby powder-filled dance floors of New York's Body & Soul parties; with a bassline that grooves like a hot knife through butter, Bachelor Party ushers in a new epoch of deep, yet melodic house music that's retro-minded feel consciously looks back, while simultaneously moving forward to the future. Mutha-Funkin Chords indeed!

The second remix comes courtesy of Kruse & Nuernberg. They have been raising the bar individually and together they have climbed closer to the treetop, with their unique brand of mouth-watering underground deep house infused with the sharp techhouse elements. Kruse & Nuernberg are a production force to be reckoned with; grabbing the attention of some of todays most important underground labels; NRK, Noir Music, Kolour, Je T'aime, Mood Music, SlipNSlide as well as Mazis Fresh Meat Records and Milton Jackson & Shur-I-Kans Dark Energy label, who have all invested in K&N with enough remixes and original productions to let them ride out 2009 and begin 2010, in grand style. The Kruse & Nuernberg Remix testifies with a truly soulful, sampledelic interpretation; whos muted, teasing filtered sax whispers Chicago while the naughty-but-nice arrangement, screams its universal appeal! The minor driven chords produce such a wonderful feeling; while the percussive accents shimmy and shake you to provide many goose-bumps, commanding those within earshot (even those in the bathroom) to the center. This track leaves the audience going away; feelin great!

Then you think you cannot go any higher, in come the German triple-threat Lemon Popsicle to sweeten the deal, from the first lick, to the last, with 2 awe-inspiring renditions. The DAY MIX hits you from the get go, the expert drum programming leaves one bobbing and weaving ever so sweetly, and just when you thought it couldn't get any sweeter, those mutha-funkin' chords soar front, center, high, and wide. The emotive alto sax propels the spirit, even higher, while the souls of the feet are shuffling happily, to that infectiously groovy beat. While the NIGHT MIX oozes the cool, spacey vibe that burns as a blue flame. A perfect track for the seasoned dj, who knows how to warm up a dancefloor to a sizzle.

Lemon Popsicles Adrian, Sandrino & Wollion have witnessed amazing international success, with their procuctions and remixes finding a home on the world's finest deep house and tech labels like Moodmusic, Yellow Tail, Dieb Audio, Rebirth, Brown Eyed Boyz, BluFin, ALiVE, Sprout, Night Drive Music or Two Faces. Recent projects have included remixes for YELLO, Alexander Maier, Darko Esser, D-Nox & Beckers, Sharam Jay and Sebastian Davidson.

Last but certainly not least, Art Patrice hails from a beautiful Island in Adriatic, Croatia. You can tell his drumming background, by paying close attention to his drum programming, balanced, yet dynamic this rendition builds and builds - minor bliss! Let's hope Art Patrice continues his studio pursuits, and quits his day job ;)

We hope you enjoyed our latest aural offering, as much as we did in presenting it!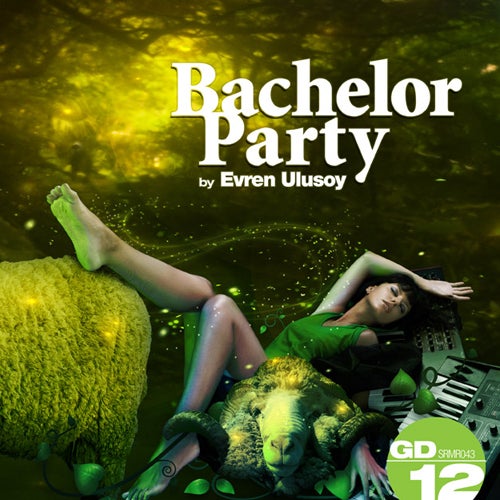 Release
Bachelor Party