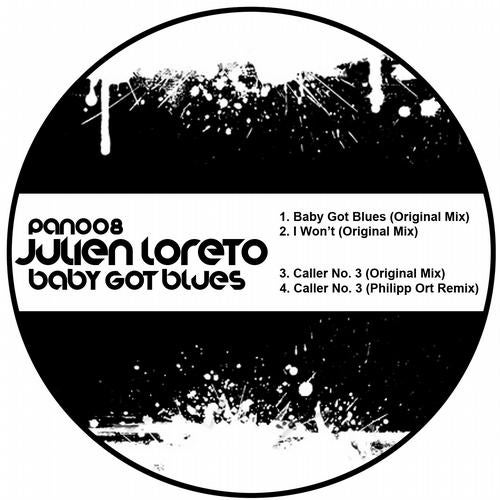 PINS AND NEEDLES are proud to present you their latest release from Toronto based House and Techno DJ and producer JULIEN LORETO entitled BABY GOT BLUES. With his past productions released on labels such as Rawthentic Music, Inmotion Music and Zeitlos Music, Julien has clearly made a name for himself with his unique, deep and tripping Tech House beats. Also on his latest release BABY GOT BLUES there is no difference! The package includes three amazing House tracks which clearly reflects his production talent. The title track BABY GOT BLUES is without a doubt designed for peak-time madness with rolling synth lines, a groovy bass pattern and catchy vocal snippets where as the second track I WON\'T is a proper dance-floor pleaser with quirky synth sounds, a driving bassline and minimalistic drum and percussion patterns. And finally the third original track CALLER NO. 3 is a more experimental and laid-back affair with a freaky synth melody, hypnotic drum beats and a telephone conversation cleverly arranged as a story-telling vocal on top of it.
To round up this amazing package, label honcho PHILIPP ORT came up with his own interpretation of CALLER NO. 3 and turned it into a deep, pumping Tech House groover with a kinky piano pattern that will turn heads around.



\'Julien Loreto - Baby Got Blues\' is available on all major download sites worldwide such as iTunes, Beatport, BeatsDigital, Trackitdown and many more!!

\'Julien Loreto - Baby Got Blues\' - All music Produced, Engineered and Mixed by Julien Loreto. Caller No.3 Remixed by Philipp Ort. All tracks mastered by Chase Buch at Harcourt Studios.


For more information about the release as well as all other inquiries check out our website at:

http://www.pinsandneedlesrec.tumblr.com

or simply contact us by email at pinsandneedlesrec@gmail.com.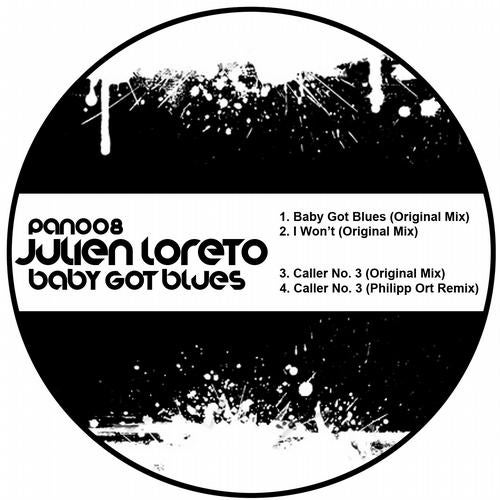 Release
Baby Got Blues