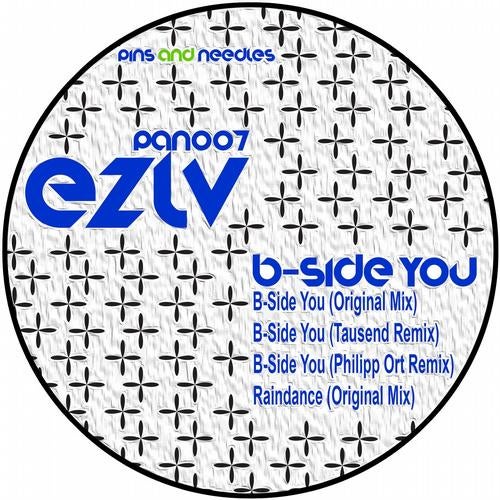 PINS AND NEEDLES are proud to present you the new release B-SIDE YOU with music from the Canadian DJ/Production duo EZLV who have worked with us already in the past. Recently signed to Tiefschwarz\'s amazing Souvenir Music, EZLV are making waves in the electronic dance music scene. Their unique Deep House style is regularly being played and supported by many DJs and producers around the world. Also in this release there is no difference! EZLV have come up with two quality Deep House tracks which will get you in the mood for much more!
The main track B-SIDE YOU is clearly music for your ears with its steady drum beat, cleverly arranged percussions and massive synth chords all on top of a driving baseline. It is the perfect summer track and the vocal parts will keep you singing too. The second original track from EZLV entitled RAINDANCE in the other hand, expresses a more laid back story with massive pads, high pitched quirky sounds and a deep groove to die for! Perfect for outdoor parties and festivals this summer to get the crowd dreaming.
On remixes duties we have our fantastic regular from Italy, TAUSEND who reflects his hot and groovy House style which is very much in demand and reinterpreted the original track into a more peak-time friendly environment. You cannot get enough of the deep and dusty beats with catchy drums, melodic pads and chord stabs! On the second remix we have label honcho PHILIPP ORT who added his own musical flavour to his version with driving drum beats and deep and groovy baseline patterns!
B-SIDE YOU is definitely a must have in your record crate this summer so keep your eyes peeled and rock the floors!!




\'EZLV - B-Side You\' is available on all major download sites worldwide such as iTunes, Beatport, BeatsDigital, Trackitdown and many more!!

\'EZLV - B-Side You\' - All music Produced, Engineered and Mixed by EZLV. Remixed by Tausend and Philipp Ort. All tracks mastered by Chase Buch at Harcourt Studios.


For more information about the release as well as all other inquiries check out our website at:

http://www.pinsandneedlesrec.tumblr.com

or simply contact us by email at pinsandneedlesrec@gmail.com.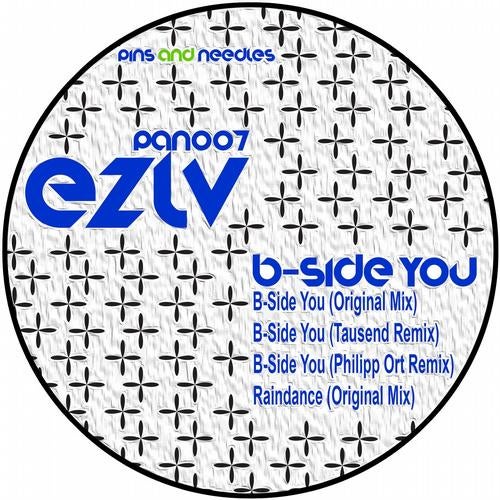 Release
B-Side You