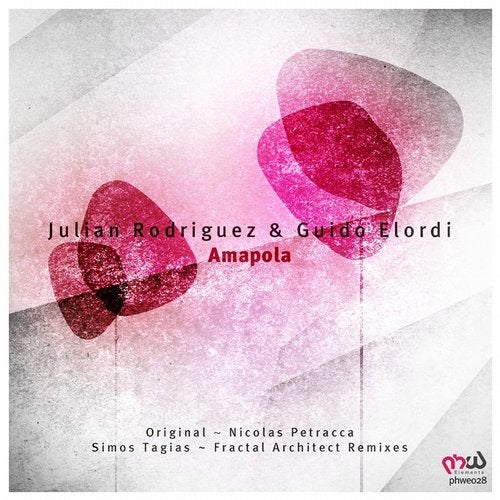 Today we have the pleasure to welcome a superb collaboration duo to our home, as Massive Harmony Records owner Julian Rodriguez teams up with a great friend of his, Guido Elordi for the heavenly production "Amapola" that will resident this week on our label roster. Both of them are skyrocketing the charts and playlists over the past months, and we are thrilled and excited to have them both with us.

"Amapola" is a melody driven production, filled with great atmosphere built through pads, and bass sounds, to top and complement the lovely melodic harmonies written. It's one of those productions, that we feel will be played over and over again, the coming months.

On remix duty, we have another superb line joining us, all of them for the first time. Flying of, and opening the remix part of the release is one that grown in fame dramatically in a short spell, having numerous plays by the legendary Hernan Cattaneo among a lot of other great names in the business. With a "funky" and melody driven re-take, he ines again showcase what the Nicolas Petracca sound is all about, to build through great atmosphere, melodic structures and a dope atmosphere through strings and pads. We feel so happy to be able to show it for you though our roster, and Nicolas is a name that you will se together with us soon again.

Next up, making his first ever appearance on PHW Elements, is the super talented producer based in Greece, the one and only Simos Tagias. For those of you, following the deep side of progressive music, know all about his sound design and creativity behind the deck. He pulls of a but more underground.ish touch to this one, still with a great melodic feel. Throbbing kicks and smooth bass lines match perfectly to the original melodic hook, where he re-created it to sound his way, it's an excellent debut by Simos Tagias, and we feel honored to have him with us.

Last out, is another debut together with us, as US producer Fractal Architect joins our roster as well, to complete this fine package of progressive music With his music being seen through imprint such as Mirabilis, Callote, Manual Music and more, we of course certainly feel great about having him with us. He brings on an approach where you will see a more laid back feel on the track, packed with melodic arrangements and clever effects to build a nice texture on the track. We believe it is one to not miss out on, as we feel we have another superb PHW Elements release ready for you today!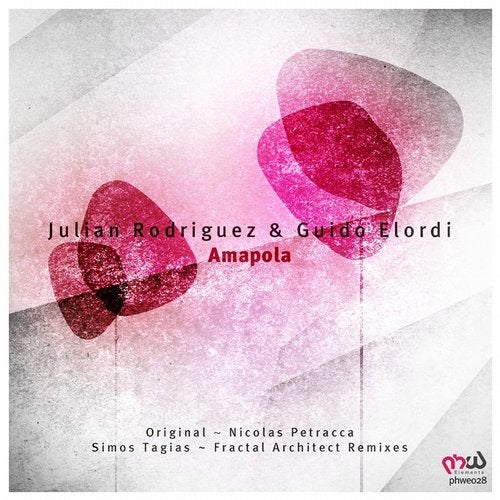 Release
Amapola