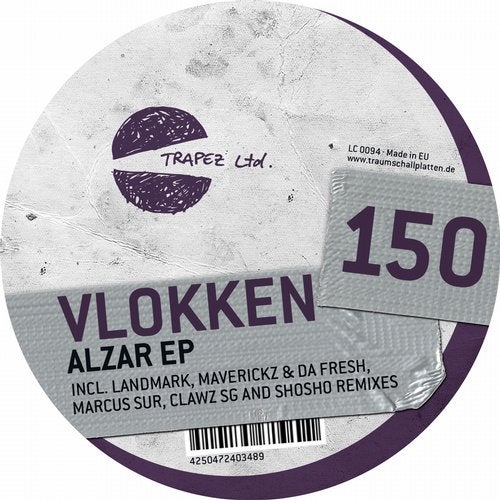 Release Date

2015-09-28

Label

Trapez Ltd

Catalog

TRAPEZLTD150
The "Alzar EP" from the Irish Vlokken duo is a true techno release indeed on our label Trapez ltd which has been swimming in house waters recently.
Vlokken have released just a few trax before but when we heard their demo we instantly wanted to pull them on board.
We asked our artist on Trapez ltd for remixes and the response was with all of them cool lets do it". So now we have a strong package here with 4 originals and 5 remixes.

Their EP starts with "Etmek" which comes across like an unpolished diamond in the beginning and which then peels of some of its layers to reveal some very cool string sounds, melancholic and sad like the best of Joy Division.

"Lonza" could be the name for something super strong and indeed the guys have delivered a great box of beats and cool samples that really make it worthwhile staying up late to listen to this one on phones or in a club. Some great break downs here and quirky noises we like... all knitted together so well and then the track takes off like a motorcycle and there is not holding back!

"Lucid" arrives like an empty metro station... grey in grey with dead souls all around... when suddenly all forms patterns and shapes... and you are one of them. This is great techno... it cannot get much better.
Yes, when you thought you had heard it all then "Thor" emerges, all noisy and haunting with super funky beat programming.Vlokken would not be Vlokken if they had not thought of adding another dimension stitching in some sick vocals and mad loops that have so much soul. BUMM BUMM BUMM. GET ME!

The first remix comes by Landmark who has remixed "Lucid" in a slamming fashion, bringing the beats up in your face and having some of the original sounds functioning on the FX perimeter. At 4.11 the track explodes and we are sure is will do some damage.

Maverickz and Da Fresh have remixed "Lucid" as well and you would not know, the result is so different it makes it all worthwhile!The guys can write baselines like no others and used some of the string sounds to add a cosmic level to their remix which is very cool!

Marcus Sur our man for unconventional songwriting has made his way into "Thor" by sneaking into it and pulling out some deep moments so be surprised what he comes up with!

Clawz SG has picked "Lucid" for a remix and has made it a night crawler of a track which takes you by the hand.

We have asked our newly signed artists Shosho to do the last remix so we were sure the remix would be different. So here comes "Thor" in a light and super funky version.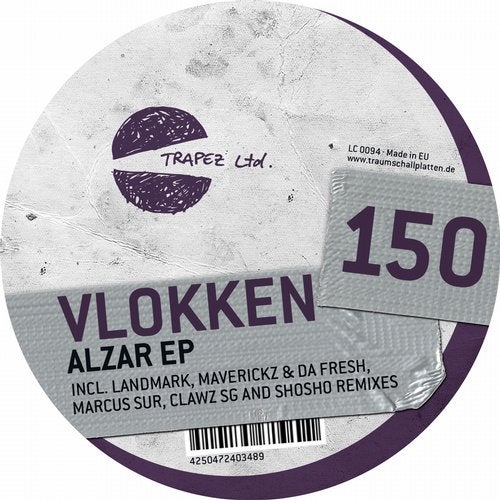 Release
Alzar EP
Release Date

2015-09-28

Label

Trapez Ltd

Catalog

TRAPEZLTD150