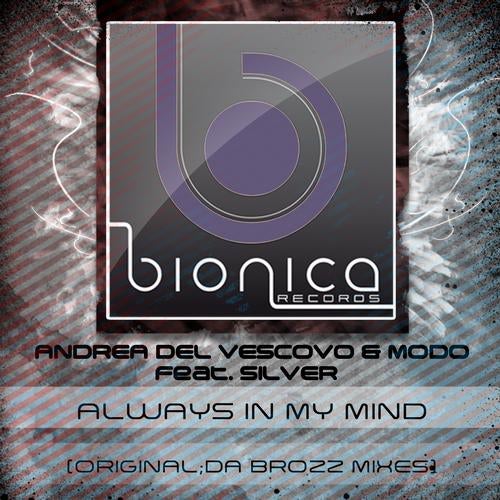 Second release of 2013 for the international duo Andrea del Vescovo & Modo.The track called Alwais In My Mind and the feauturing is with the singer Silver.
Electro/House for the dancefloor and suitable for your radio show!.
Make the download of your favourite version.
The package include an exclusive remix from Da Brozz (debut on Bionica Records)...a very special tune!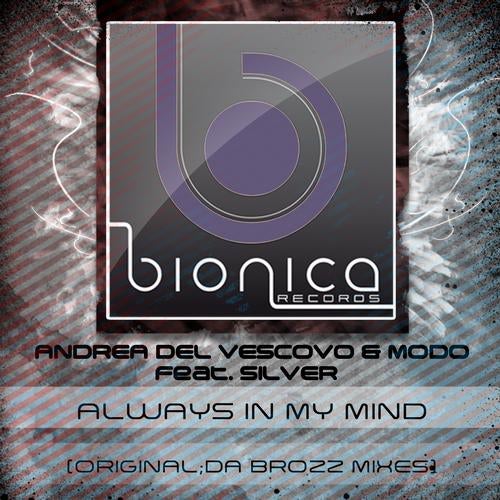 Release
Always In My Mind