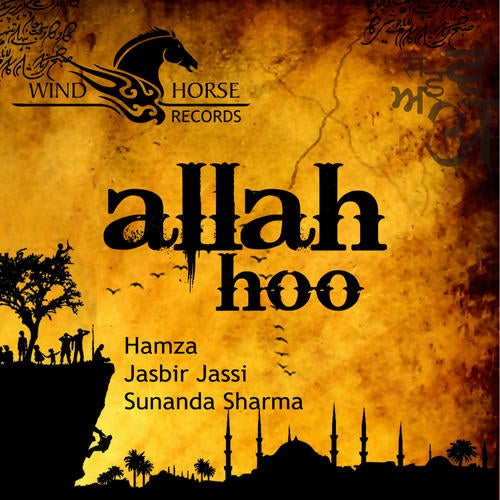 Release Date

2010-01-26

Catalog

WHR003
Hamza, Jasbir Jassi & Sunanda Sharma "ALLAH HOO" (WHR003)

Acclaimed New Delhi-based producer Hamza, building on the buzz created by his innovative Sufi Soul and Dusk Til Dawn EPs, now presents the ambitious and collaborative Allah Hoo EP on Wind Horse Records. Hamza's musical mission has been to seamlessly merge floor-driving tech-house styles with a reverent helping of more traditional south Asian influences. For this musical set Hamza further delves into the musical inspiration of his Indian homeland and enlists the vocal prowess of two of India's most renowned talents, Jasbir Jassi and Sunanda Sharma.

Jasbir Jassi is one of the best known contemporary Punjabi singers, lending his voice to a number of films, several albums, and thousands of international concert performances. Sunanda Sharma is a beloved Hindustani classical vocalist whose music has a decidedly spiritual element, performing for many Indian gurus. Together these musicians apply their gifts to "Allah Hoo", an expansive musical ride produced and programmed by Hamza.

To refer to an elaborate recording as a 'journey' is often seen as cliché, but with "Allah Hoo" the description is apt. The opening tabla-led percussion is joined by synthetic rhythms, chiming keys and atmospheric sounds. The lovely voice of Sunanda Sharma creates an exotic and beautiful tone. Jasbir Jassi accompanies Sharma to complete a powerful duet. Dancefloors will not be disappointed! Simply put, this is a masterpiece.

"Mahi We" is a concentrated deep house expedition. The percussion and rhythm is downplayed to add more focus to Jasbir Jassi 's fantastic intonations. Spacious pads and a subdued, but funky, bassline, along with the dark but dreamy feel over static beats. This song a must for the deepest of tech-tinged house music sets.

With the Allah Aloo EP, Hamza Rahimtula, a pioneer of the house music scene in India, continues to prove himself as one of the more innovative house music producers working today. An exciting set of possibilities lie ahead for this masterful producer and the Wind Horse imprint. Stay tuned.

On the "ALLAH HOO," Hamza delivers some mesmerizing House that will be sure to make the Dance Floor Sexy, and ignite Power Radio and Mix Shows.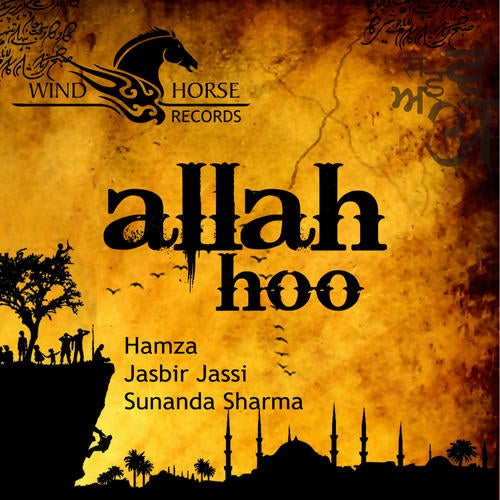 Release
Allah Hoo
Release Date

2010-01-26

Catalog

WHR003