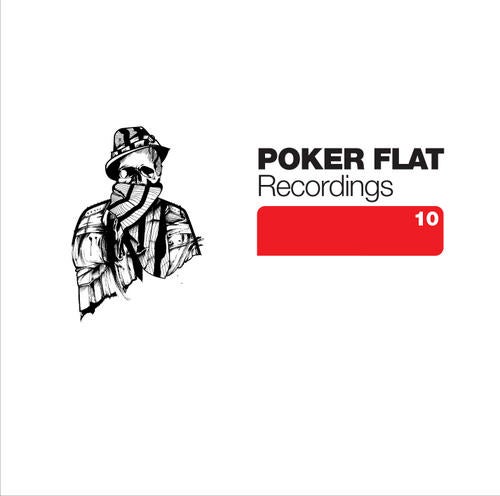 10 years ago an up and coming DJ & Producer named Steve Bug launched a label as an output for a very special new sound. Having already masterminded the legendary Raw Elements label, and of course the strong-as-ever Dessous imprint, Bug and a close family of DJs and Producers had a vision for something fresh and exciting that would define the times. And thus Poker Flat Recordings was born...

10 years on, over 100 singles, and 23 albums later and we have seen the label rise from glorious strength to strength, boasting an international artist roster including the most revered names in the scene. With such artists as Steve Bug, Märtini Brös, Martin Landsky, Phonique, Vincenzo, Guido Schneider, Argy, Trentemøller, Detroit Grand Pubahs, John Tejada, Patrick Chardronnet, Martin Buttrich, Dan Berkson & James What and many, many more, Poker Flat represents the soaring stars of the electronic underground, its Past, Present and Future heroes. Within the first, exclusive CD you'll find such delights from classic label artists like Guido Schneider & Florian Schirmacher's 'Nadel Und Zwirn', twisting and grinding with funked up, airy freshness, or 'A Beautiful Place', the latest bass heavy afterhours trip by the Märtini Brös, on form as ever. More key artists present their ideas of things to come, such as mainstay John Tejada's 'M Track 5' (produced together Arian Leviste) whose melodic synth washes and tough bass phrases describe a magical, ethereal place, or the Bug's new teasing bomb, 'My Chihuahua Bites', with its tripped out hooks and signature floor filling sound.

More recent label signings also present their hottest new work, with Englander Burnski's spooky 'Species' making an impact with a nostalgic nod to the days of acid. Deep vibes and floating, haunting atmospheres are brought on strong by Patrick Chardronnet's 'Float', while fresh faced Gamal Kabar's kooky and downright dramatic 'Highlander' brings us the techno fix. In fact every track is highlight as CD 1 presents a wonderful view of the future Poker Flat sound as we step into the next decade of the label's story.

CD 2 scoops up the best of the current releases, from Argy & Sydenham's anthemic 'In The Mist', to DJ T's energetic burner 'After Dark', to David Durango's beautiful early morning bomb 'Move With Me', there's plenty of big room action in store. Matthias Tanzmann's superhot remix of Cle's 'Nomads' brings the pressure up a notch while Dessous central artists Vincenzo's first release on Poker Flat, 'The Phantom Image', burns the midnight oil, and Phonique's huge new remix of D.H.S' classic 'House of God' gets the attention it deserves. Such is the quality of the label's recent release catalogue that there are so many more gems to be found here....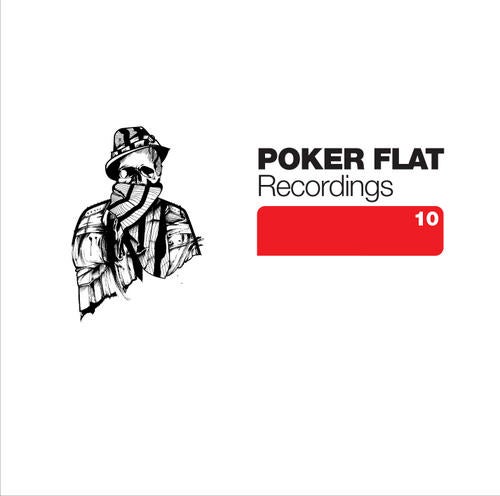 Release
All In! 10 Years Of Poker Flat